Apple vs. Google: FTC asks one monopoly to tattle on another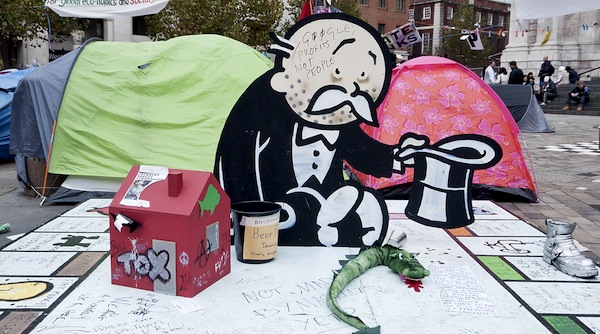 Apple may find itself on the precipice of an antitrust lawsuit over its handling of ebooks, but on the flipside is quickly becoming a key witness in the US Government's continuing investigation into Google's business practices. The Federal Trade Commission has asked the Cupertino, Calif. company to detail Google's integration into iOS.
Google has been the default search engine for the iPhone since its debut in 2007, and on the iPad since 2010. While consumers do have the option to change the setting to Yahoo or Microsoft's Bing, from the factory it's all Google. Google Maps also is the basis for iOS' navigation functionality, with no other options provided.
The FTC wants to see the agreements between Apple and Google, Bloomberg reports, and is trying to determine whether the Mountain View, Calif. search giant is leveraging its dominant position in search to muscle its way into mobile advertising.
In recent years, the relationship between the two companies has become increasingly cold as both Apple and Google move onto one another's turf. Google's Android OS is the dominant smartphone platform, while Apple has made forays into Google's signature businesses, including its iAd mobile advertising platform. That said, Google still enjoys prominent placement in iOS as the platform's default search.
According to the report, Apple is only one of several companies to receive subpoenas from the FTC: other phone manufacturers as well as the wireless carriers are also being asked to detail their agreements with Google. The investigation only seems to make the march towards a Microsoft-like antitrust case, an increasing certainty in the near future.
Google and the FTC already have a history together: in March of last year, the regulatory body handed down a judgement that subjects the company to 20 years of audits over privacy blunders surrounding its Google Buzz service.
Photo Credit: yampi/Shutterstock