Will you deploy Office 365 now?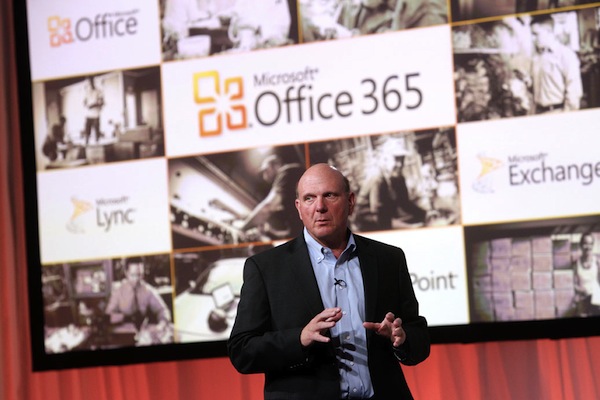 We gave you the weekend to ponder the significance to your business. Now it's time to ask: Will you deploy Office 365 (or additional seats), following last week's price cuts? Are you now more likely to adopt cloud-based productivity apps?
Four days ago, Microsoft cut Office 365 prices by up to 20 percent, depending on the plan and number of seats. It's a hefty cut coming at a time of increased Google Apps acceptance among enterprises. Microsoft's calling card is familiarity -- cloud apps connecting to Office on the desktop while providing anytime, anywhere access.
Four basic Office 365 plans (six in all) are available, ranging from $4 (email only) to $20 (with Office 2010 pro subscription) per seat. For sense of changes, when Office 365 launched in June 2011, the higher plans ranged from $10 to $27 per user per month; $8 to $22 now.
By comparison, Google Apps basic pricing: $50 per user per year with annual subscription or $5 per user per month without one.
For some users, savings are bigger. Microsoft's Kirk Koenigsbauer explains:
We are also excited to make pricing changes to Office 365 for education. In line with our longstanding commitment to education, we will make our 'A2' service plan free to not only students, but also to faculty and staff. A2 includes the core capabilities of Exchange, SharePoint, and Lync and the Office Web Applications. Exchange Online and Lync Online are available today for academic institutions, and we'll launch the full Office 365 for education service starting this summer.
There is good reason. Google Apps is free to educational institutions. Well-accepted tech industry maxim: What students adopt while in school they are likely to continue using later in life.
Why Cut Prices?
Microsoft Office 365 price-cut objectives are six-fold:
Ratcheting up Office 365 adoption
Combating Google Apps competition
Extending Office desktop's enterprise appeal
Incentivizing more customers to move to the cloud
Upselling customers to additional cloud services (like Azure)
Preparing enterprises for Windows 8 and Windows on Arm deployments
Microsoft faces a big hurdle to enterprise adoption. Osterman Research estimates that 90 percent of Office 365 subscribers have fewer than 50 employees.
Our own research finds, not surprisingly, that price cuts spur demand, but there is substantial variability in the increase of demand at different levels of price reduction. For example:

At $20 per seat per month, 16 percent of mid-sized and large organizations are likely or definite adopters of cloud-based email services.
Dropping the price by $5 increases likely or definite adoption to 27 percent (an increase of 69 percent).
Dropping it another $5 increases potential adoption to 49 percent (an increase of 81 percent).
Dropping prices another $5 will increase demand, but only a modest 24 percent.
Microsoft is beginning to accelerate its emphasis on cloud computing, which Forrester Research predicts will grow from being a "$40 billion industry to a $240 billion industry just by 2020", Microsoft COO Kevin Turner says. "We actually think that number is light, maybe even by two, at the speed that we're seeing the cloud take hold".
Office 365 price cuts come ahead of other Microsoft cloud moves. Today, the company announced that Dynamics NAV 2013 and Dynamics GP 2013 will separately be available in calendar fourth quarter. Kirill Tatarinov, president of Microsoft Business Solutions, says they "will run on Windows Azure in an elastic Microsoft cloud". Additionally, Dynamics CRM Online is scheduled for two sets of updates this year.
So, will you deploy Office 365 now?