Adobe releases Photoshop CS6 beta -- get it now!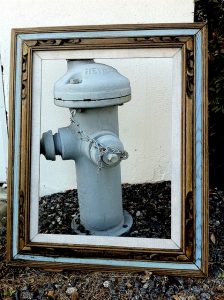 Adobe has released a free public beta of Adobe Photoshop CS6.
And while these are relatively early days -- we don't have information on pricing, yet, or a firm date for the final release -- it's already clear that this is going to be a significant upgrade.
The program is now more intelligent, for instance. The new Content Aware Move option enables you to move an object from one part of an image to another, while Photoshop figures out itself how to fill in the background; skin-tone aware color masking helps you to more easily select faces in an image; and even the automatic image corrections have been revamped, delivering notably better results.
If you prefer manual tweaking then there's even more on offer. Adobe Camera Raw 7.0 adds useful Shadow and Highlight adjustments; new blur options -- Field, Iris and Tilt-Shift -- provide on-image controls and full-sized previews; shape layers are replaced by vector layers, which support a stroke and full (solid colours, gradients or patterns); and the Adaptive Wide Angle tool supports fine control over lens corrections.
Other additions include an enhanced cropping interface, more 3D options and the faster Mercury Graphics Engine.
Major video improvements start with the video engine, which can now import a wider range of formats (including AVCHD); a new Timeline panel presents your video more intelligently; and you can add a separate audio track, drag and drop transitions and fades, and easily cut, splice and preview clips to produce the results you need.
And all this is presented in a revamped, darker interface, which apart from the colour change also does a good job of simplifying many previous complex tasks.
As betas go, this one seems quite stable (and even if the program crashes, a new recovery option should be able to restore your work). But still, it won't be for everyone: the beta only works on 64-bit Mac systems, for instance, and the 1.7GB Windows download may also put a few people off.
If you're a Photoshop fan and not bothered by such issues, though, the Adobe Photoshop CS6 beta is available now. You can run it alongside previous versions of the program, and no serial number is required; just choose the "Try" and "Trial" options during setup and you'll be able to run it as normal.
Photo Credit: Joe Wilcox