Intel rises to the cloud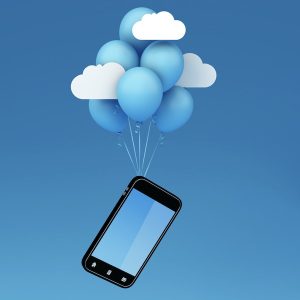 Cloud computing presents both challenges and opportunities for personal computing giants. Microsoft is "re-imagining" Windows for cloud-connected devices. Meanwhile, Intel rethinks its microprocessor strategies for mobile devices and servers, seeking to embrace the cloud at both ends of the consumption supply chain. For these incumbents that defined the personal computing era, the post-PC era future requires leaping from the past, not clinging to it.
Where the "Wintel" marriage is likely to remain strongest is the server. Microsoft's post-PC -- what I call cloud-connected device -- strategy is two-fold: Providing direct, hosted services or applications businesses can host internally and expanding Windows' support for additional chip architectures. For its part, Intel develops microprocessors for more device categories, while optimizing server chips for cloud applications and services, such as the recently announced Xeon processor E5-2600 product family.
For a time, Intel and Microsoft will diverge on desktop and mobile PCs, particularly tablets. Windows 8 "is a completely reimagined operating system for us as an organization", Microsoft COO Kevin Turner says, in his keynote last week during Convergence 2012. "It not only runs great on Intel and x86, it will also be the first operating system on the planet that also runs on ARM and system-on-a-chip. So, the ability to have multiple architectures that we support with a consistent user experience is something that we're just very, very excited about".
Meanwhile, Intel plays catch up in microprocessors that compete directly with ARM. Intel specifically designed the Atom processor Z2460 platform, which some of you may know as "Medfield", for smartphones and tablets.
In January, Intel struck a multi-year, multi-device deal with Motorola Mobility, now owned by Google, for the processor family and others like it. Motorola -- and Lenovo, too -- plan to ship Intel-powered smartphones in the second half of this year.
"By developing the Medfield chip for mobile devices, Intel will open the doors for further innovation for mobile device OEMs by providing a very capable alternative to existing ARM based chipsets," Wayne Lam, iSuppli analyst, says. However, Intel still must solve some power-consumption issues that ARM already has surpassed, as well as gain share as virtual newcomer.
Serving the Cloud
It's the server where there is opportunity pursued but often overlooked in analyses of the Santa Clara, Calif.-based company's chip strategy for cloud-connected devices.
Intel is the overwhelming x86 chip market leader. During fourth quarter, PC and server microprocessors generated $10.9 billion in sales, up 14.2 percent year over year, according to IDC. Intel's overall market share was 80.3 percent, but much higher for servers: 94.5 percent.
As cloud connectivity increases so do demands for servers and storage capable of handling the load. This year, spending on digital technology products will account for 10 percent of the average household's disposal income -- or $2.2 trillion in total, says Gartner, which projects spending to reach $2.8 trillion by 2015.
"The shift to the personal cloud will accelerate rapidly in 2012 as consumers learn how to use new services on their devices", Andrew Johnson, Gartner managing vice president, says. "As cloud services become part of people's lives, device vendors and platform providers must integrate cloud services in order to win customers in 2012 or risk being displaces by those that offer these services. Brands must stretch across multiple devices, platforms and services".
Many of these cloud-connected devices don't run Intel processors, but servers supporting public and private clouds and synchronization services do. Server sales are strong, with the majority running x86 processors. Globally, server revenue rose 7.9 percent year over year in 2011 and units by 7 percent, according to Gartner. The cloud is the key force driving demand.
"2011 was a year that saw worldwide server growth driven by mega datacenters and the explosion of client devices such as smartphones and tablets accessing Web content", Jeffrey Hewitt, Gartner research vice president, says. "We have definitely seen a more pronounced segmentation between hyper-scale datacenters and the traditional enterprise and mid-sized customer".
Intel's cloud datacenter microprocessor is the aforementioned Xeon processor E5-2600. "The E5 really is a bandwidth machine", Ajay Chandramouly, Intel IT Cloud Computing and Datacenter Industry Engagement manager, says. "As you add more cores to the processor, you have more data to get in and out of the CPU as quickly as you possibly can. Each of these cores is multithreaded, so effectively you have up to 16 cores, or 16 threads".
Intel also improved the caching technology such that "all the cores can access data simultaneously, so logically it's one cache but physically it's multiple slices", he adds. The E5 also bumps up to four-channel DDR3 memory, "which gives us a 30 percent bump in bandwidth".
Hybrid IT
The E5 isn't about the private or public cloud, but both, particularly among enterprises. There is need.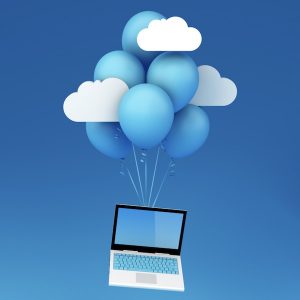 Analyst firms generate attention and client interest by creating buzzwords -- everything from Web 2.0 to Business Intelligence to Big Data. Among them: Hybrid IT, about which Gartner released a report earlier this month. The analyst firm defines Hybrid IT as the mixing of internal and external cloud services with long-standing network architectures.
"Many organizations have now passed the definitional stage of cloud computing and are testing cloud architectures inside and outside the enterprise and over time, the cloud will simply become one of the ways that we 'do' computing, and workloads will move around in hybrid internal/external IT environments", Chris Howard, Gartner managing vice president, says.
"As a result, the traditional role of the enterprise IT professional is changing and becoming multifaceted", he adds. "A hybrid IT model requires internal and external IT professionals to support the business capabilities of the enterprise".
Many organizations are choosing public cloud services for non-critical applications, but building private clouds where critical applications or data demand accountable security and privacy mechanisms.
The problem: The transition to the hybrid model may not move fast enough for employees. While Howard doesn't use the term "Consumerization of IT" to describe the trend, that's what it is. Rather than rogue devices, like smartphones and tablets, however, employees will bring the consumer cloud inside the corporate firewall.
"IT organizations that do not match the request for IT as a service run the risk of internal customers bypassing the IT organization and consuming IT services from the external cloud, thereby placing the company at greater risk", Howard warns. "IT organizations realize that they not only need to compete with the public cloud consumption model, but also must serve as the intermediary between their internal customers and all IT services, whether internal or external".
He emphasizes: "Hybrid IT is the new IT and it is here to stay. While the cloud market matures, IT organizations must adopt a Hybrid IT strategy".
That circles back to where I started, and where Microsoft and Intel cloud strategies are highly congruous. Microsoft's enterprise cloud is all about choice, providing businesses with cloud applications they can host internally or subscribe to externally. It's also the opportunity Intel seeks with Xeon processor E5-2600, providing the microprocessing platform to support the hybrid cloud.
Chandramouly claims that the "E5 really is a groundbreaking product. It addresses almost everything that affects performance. We increased the number of cores, cache, memory and integration".
Editor's note: Intel sponsored this story, which was independently conceived, reported and written. The company did provide an executive for us to interview. BetaNews' policy is full editorial control, which we maintained for this analysis. Another is planned for March 30.
Photo Credits: zzoplanet/Shutterstock