Nokia Lumia 900 launches at $99 on AT&T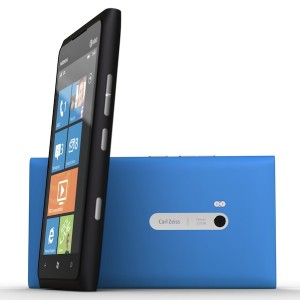 Monday, U.S. wireless carrier AT&T announced the Nokia Lumia 900 Windows Phone will be available on April 8 for $99.99 with a two-year contract, and in addition to the cyan, magenta and black versions we have already seen, there will also be a gloss white version available on April 22.
AT&T on Monday announced its round of pre-orders will begin on the afternoon of March 30 on the AT&T website.
We've been sitting on the edge of our seats, waiting to find out how much this particular device would cost. Since last October, I have asked Microsoft representatives who they are targeting in the United States in the Nokia Windows Phone generation, especially after the Lumia 710 debuted in December at $49.99, and Windows Phone "Tango" dropped the minimum processor requirements to 600MHz and 256MB of RAM. I was never given a straight answer.
With its specs, it looked like the Lumia 900 might come close to the first-gen Windows Phone price of $200. It has a 1.4GHz Qualcomm APQ8055 processor with 512MB of RAM, Windows Phone 7.5 "Mango" Commercial Release 2, a 4.3-inch (800 x 480) AMOLED display, 16GB storage: 8 megapixel rear-facing camera, a single megapixel front-facing camera, GSM 850/900/1800/1900 radio, 4G LTE, Bluetooth 2.1, and a 1830 mAh battery.
Microsoft started taking Pre-orders for the Lumia 900 in February with a $25 reserve price; but the company still had not disclosed the full retail price. Ninety-nine dollars is often considered the "magic" price point for different types of consumer electronics (the point at which consumers do not see price as a prohibitor,) so looking at it purely from a spec and power standpoint, the Nokia Lumia 900 is definitely ready to move.
Here's a quick hands-on we did with the Lumia 900 back in January: