NTIA says public and private sectors could share 95 MHz of wireless spectrum for broadband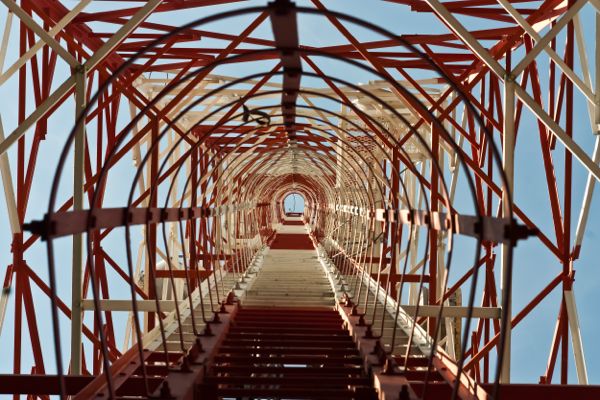 This week, the U.S. Department of Commerce and the National Telecommunications and Information Administration (NTIA) announced that they have isolated 95 MHz of "prime" wireless spectrum that could be repurposed for mobile broadband uses.
The 1755–1850 MHz band was examined by NTIA as potentially viable for commercial wireless broadband services (.pdf here.) Currently, more than 20 federal agencies own more than 3,100 individual frequency assignments in this band. Their uses range from law enforcement surveillance, to military tactical communications, to unmanned aerial vehicles, to guided munitions.
And there's an interesting twist to the story.
It's been just about two years since the Federal Communications Commission introduced the National Broadband Plan, wherein 300 MHz of wireless spectrum is slated to be reclaimed for mobile broadband services by 2015.
Because wireless spectrum is so scarce, and government wireless demands are so complex, NTIA says the current approach of relocating federal users is too slow and too costly to be feasible.
In its report, the NTIA actually proposes a combination of relocating federal users and sharing spectrum between federal agencies and commercial users.
"Spectrum sharing will be a vital component to satisfying the growing demand for spectrum, and federal and non-federal users will need to adopt innovative spectrum-sharing techniques to accommodate this demand," the announcement from NTIA said on Tuesday.
The noteworthy thing here is that the NTIA's report says: "Promising advances in commercial wireless technology suggest it may be possible for the wireless industry to design services to be more tolerant of interference with minimal degradation to quality of service. Industry's need for additional spectrum suggests the value of exploring 'early entry' through sharing, which also optimizes transition paths and costs by leaving federal systems in place where possible."
LightSquared, which sought to use the repurposed "L-band" of wireless spectrum for terrestrial LTE networks, discovered its band caused interference for certain GPS receivers. Even though the company revealed a device for filtering out the interference, the NTIA deemed the issue "unfixable," after relentless lobbying from the GPS industry.
However, in this report, the NTIA singles out the Tracking, Telemetry, and Communications systems in the L-band, and appears to have left a five-year window open for LightSquared.
[The Department of Defense] cannot transition SGLS out of the 1755-1780 MHz band (L-band) in the five-year timeframe without abandoning control of mission-critical national security spacecraft. However, DOD believes it can accommodate commercial broadband systems in the 1755-1780 MHz band within five years by using exclusion zones around SGLS ground terminal sites used for L-band uplinks and taking other steps to mitigate interference."
Photo: Phuriphat/Shutterstock