HP takes on Amazon, launches public cloud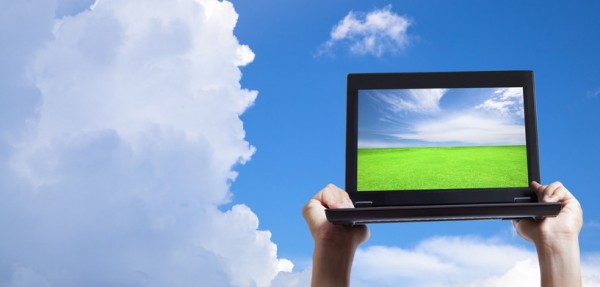 In a move aimed at unseating Amazon's dominance in the space, HP on Tuesday launched a cloud service known as HP Converged Cloud that allows companies to take advantage of the company's expansive data centers. Converged Cloud is very much like Amazon Web Services, which is by far the largest provider of public cloud access.
HP will offer on-demand instances and virtual machines, and users will pay for the resources they use starting May 10. In addition, two Infrastructure-as-a-Service offerings will launch: one a storage service that assists in moving data from one instance to another, and the other a relational database tool for MySQL.
New CEO Meg Whitman believes that cloud computing is one of the sectors that will return Hewlett Packard to a position of strength. By increasing cloud computing revenues, it is hoped that will lessen the financial pain of falling PC and printing revenues.
The Palo Alto, Calif. company already provides private cloud services as well as running data centers for select partners. However, HP did not make a big play for public cloud services until it started its public cloud effort last September.
HP is not abandoning the private cloud, and instead points to internal research that says there is a demand in IT for a mix of public and private deployments. The new features launching in may will help manage hybrid cloud deployments, and HP is also offering to manage private cloud deployments for those wishing to outsource.
"HP Converged Cloud enables enterprises to incorporate a blend of public, private and managed cloud services with their existing IT to create a seamless hybrid environment that rapidly adapts to their changing requirements", software chief Bill Veghte says.
Whether this public cloud computing push will change the game remains to be seen. Amazon is believed to hold a commanding lead in the space, and other Silicon Valley companies are making plays for what's left. IBM, Dell, and RackSpace are also staking a claim.
With cloud computing growing by leaps and bounds as of late there is space for new competitors. A 2011 survey by Morgan Stanley found that 28 percent of those surveyed were using the public cloud in their deployments. The firm expects that number to increase to half of all businesses by 2015.
Those entering the market better be prepared to tackle Amazon head on, both in price and in service offerings, however. AWS was responsible for about $1.1 billion of Amazon's total $48 billion revenue for 2011, of which about $100 million was profit.
Photo Credit: Tom Wang/Shutterstock