As Nokia transforms into a smartphone company, performance disappoints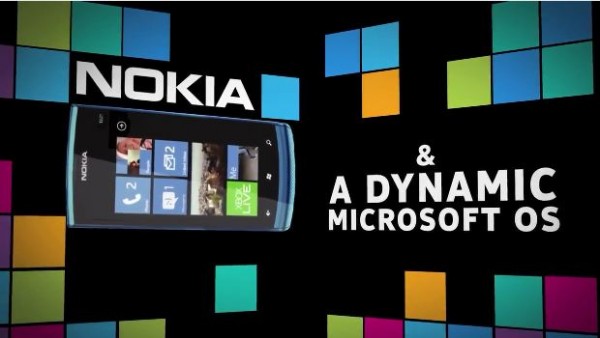 Finnish mobile phone maker Nokia on Wednesday issued an update on its financial performance for the first quarter of 2012, and lowered its outlook for the devices and services category, citing a few negative factors it is currently encountering.
Nokia's Lumia series, christened by the Lumia 800 which launched in November in Europe, and the Lumia 710 which launched in the US in December, has been performing quite well so far. Nokia says it sold more than 2 million Lumia devices since November at an average price of EUR 220. With the popularity of these devices steadily rising, Nokia says it is seeing sequential growth in Lumia sales.
However, net sales in both its traditional mobile phone and smartphone business units in India, the Middle East/Africa, and China are down, and there are gross margin declines affecting Nokia's take, particularly in the Smart Devices business unit. These are the main negative factors Nokia sees for the first quarter.
Nokia currently estimates that its Devices & Services net sales in Q1 2012 were EUR 4.2 billion, comprised of net mobile phone sales of EUR 2.3 billion (71 million units), smartphone net sales of EUR 1.7 billion (12 million units), and Devices & Services/Other net sales of EUR 0.2 billion.
"Our disappointing Devices & Services first quarter 2012 financial results and outlook for the second quarter 2012 illustrates that our Devices & Services business continues to be in the midst of transition," said Stephen Elop, President and CEO of Nokia, in a statement on Wednesday. "Within our Smart Devices business unit, we have established early momentum with Lumia, and we are increasing our investments in Lumia to achieve market success. Our operator and distributor partners are providing solid support for Windows Phone as a third ecosystem, as evidenced most recently by the launch of the Lumia 900 by AT&T in the United States."
But the United States is actually a market primed for the "New Nokia," and the markets where the company must concentrate are the ones where it is losing market share as customers ditch their Nokia "dumbphones" for smartphones from other manufacturers.
China, the largest mobile audience in the world, is one of the main areas in which to watch Nokia in the coming quarters. As the company's biggest single market, China netted Nokia more than 5 billion euros ($6.6 billion) in sales last year.
And that was done without the Lumia category of devices. It has only been two weeks since the TD-SCDMA Lumia 800C debuted in China, and indeed the entire Windows Phone ecosystem has only been available since Mid-March in China.