What is the most popular household gadget?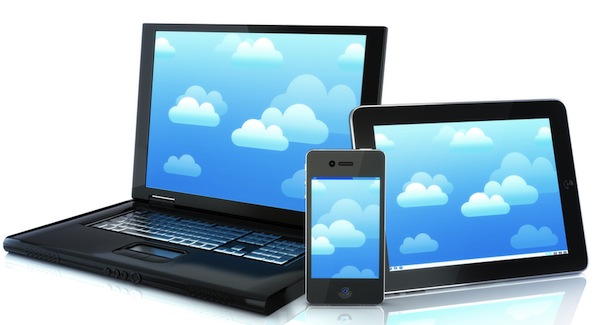 Surely it's no surprise that nearly nine out of 10 American adults owns a cell phone. But would you believe that 19 percent own an ebook reader or tablet? Or that one in five dosen't use the Internet? These are among the fascinating findings from a fresh Pew Internet report "Digital Differences".
The findings are a blueprint for understanding Americans' digital lifestyles and what gadgets -- and supporting products and services -- fit in where. Major tech companies create distinct digital lifestyles people buy into, which is particularly true for Apple, Dell, Google, Microsoft, Samsung and Sony among others. Apple, Google and Microsoft are in pitched lifestyle product competition, and should look to studies like this one to understand the stunning nuances connected, so-called post-PC devices bring to consumer behavior.
Pew's Aaron Smith and Kathryn Zickuhr write:
Currently, 88 percent of American adults age 18 and older have a cell phone, 57 percent have a laptop, 19 percent own an ebook reader, and 19 percent have a tablet computer; about six in ten adults (63 percent) go online wirelessly with one of those devices. Gadget ownership is generally correlated with age, education, and household income, although some devices, notably ebook readers and tablets, are as popular or even more popular with adults ages 30-49 than those under 30.
Then there is Internet usage, for which demographics show wide gulfs. For example, 85 percent of college educated American adults have broadband at home compared to 22 percent of those who didn't complete high school. More broadly, six in 10 American adults have broadband at home -- that's up from 11 percent a decade ago.
But Pew's data presents an interesting trend the report's authors don't really address. Broadband adoption is down from 2010, when it was 66 percent. Based on this report and others from Pew, I can guess. Some Americans are replacing home broadband with connected-device wireless, whether built-in cellular 3G/4G, public hotspots or (more likely) both.
The change and reasons for it are hugely important as what I call the cloud-connected device (many analysts use the aforementioned post-PC and others PC-plus) era advances. Here Smith and Zickuhr identify changes in digital lifestyle:
As our research has documented the rise of mobile Internet use, we have also noticed a 'mobile difference': Once someone has a wireless device, she becomes much more active in how she uses the internet -- not just with wireless connectivity, but also with wired devices. The same holds true for the impact of wireless connections and people's interest in using the internet to connect with others. These mobile users go online not just to find information but to share what they find and even create new content much more than they did before.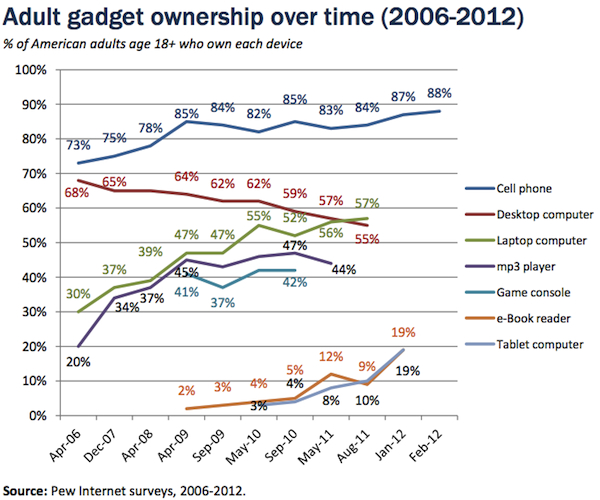 Connected-device owners use the Internet more and they are more engaged than traditional PC users, particularly cloud services (cue trumpets for Facebook and Google). Pew identified the early trend three years ago in report "The Mobile Difference".
AT&T gouges me for Internet usage -- 30 bucks a piece for three cellular data plans and another $65 for 24Mbps wired Internet. We get faster throughput on the LTE phones, and I'd gladly dump broadband and only use LTE and the local Internet cafe if there was unlimited family data plan for our smartphones. That's how my behavior would change.
For everyone else, Pew's report adds much to Gartner's recent prediction: cloud will replace the PC as the "center of users' digital lives" by 2014. Today's digital lifestyle is more about the cloud, sync, multiple devices and mobile Internet connections. But you knew that already, right? Because you're living the cloud connected-device life style already -- yes?
Photo Credit: Digital Storm/Shutterstock