Crocodoc uses HTML 5 to solve the riddle of online document viewing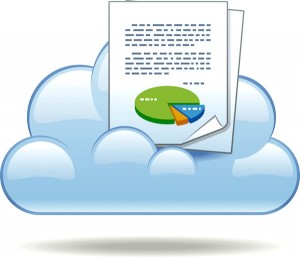 If you ever viewed a document on Dropbox, LinkedIn, or Yammer, you have already used Crocodoc. The San Francisco-based company offers an HTML5-compliant document viewer that allows for the embedding and viewing of documents as they were intended, and is making the service available for licensing starting Tuesday.
Google Docs and similar competitors have offered online document viewing for some time. Google Docs' transcoding isn't perfect and documents often lose a portion of their original formatting. While this may not be an issue for the average consumer, enterprise usage typically requires a more accurate reproduction.
This is where Crocodoc comes in. While not an online productivity suite akin to Google Docs, it's closer to Scribd in that it allows for the embedding, viewing, and even searching of documents through a web-based interface. Where Crocodoc differs from Scribd is in its ability to be integrated into an IT deployment's own set of applications versus a standalone product.
To integrate the viewer within an app, Crocodoc says all that is required is a few lines of code: either a simple IFRAME or JavaScript library in the web app itself. The company says documents using Crodoc as a viewer load much faster than its competitors, and is compatible for use on mobile devices built on iOS 4 and Android 2.2 or later due to its use of HTML5 and CSS3. The result: documents that look more accurate in formatting, with better support for common features like cutting and pasting.
What makes these features work better is differences in the rendering of text. Competing services render text as an image, but in Crocodoc text is rendered as text. This allows for better accuracy in displaying the document, and speed in loading. From there, device-specific font smoothing ensures text appears clear.
"It's critical for companies to build web applications that provide similar functionality as desktop apps", founder and CEO Ryan Damico says. He notes that document previewing technology has become more important than ever. Such a demand can be noted by interest in Crocodoc's technology itself: a year ago the company wasn't even considering licensing the technology out.
Crocodoc cannot edit documents however, something Damico told All Things Digital was "the holy grail" for cloud-based document viewing services. If the company is able to figure out how to keep its accurate formatting in a WYSIWYG environment, Crocodoc could pose a serious competitive threat to market leading online productivity suites like Google Docs and Office 365.
Crocodoc is available immediately from the company's website at a price of "pennies per document", with discounts available for volume customers.
Photo Credit: WonderfulPixel/Shutterstock