5 things you should know about Samsung Galaxy S III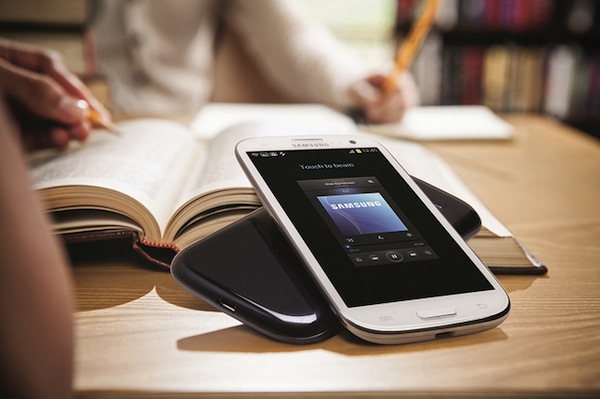 Earlier today, Samsung unveiled the newest member of its Galaxy S family of Android-based smartphones, the Galaxy S III, at London's Earl's Court Exhibition Center at a press event dubbed "Samsung Mobile Unpacked 2012". Was it the disappointment that some people predicted? Hell, no! Not to me, at least. And I am going to tell you why.
Right up to today's launch event, there were many rumors/predictions saying that we would see a device with a 4.6 - 4.8 inch Super AMOLED screen, Samsung's new quad-core processor (Exynos 4420) running at 1.4 GHz, 1GB of RAM, and 4G connectivity (at least in markets that currently support it). All of these predictions came true. But there's more -- five things that set Galaxy S III apart from other Samsung smartphones and those from competitors.
But, First the Hardware
In terms of S3 hardware features, here's what Samsung announced today:
1.4 GHz quad-core Exynos processor supported by a new graphics processing unit (reportedly around 65-percent faster than the GPU on the Galaxy S II)
4.8 inch (720p) HD Super AMOLED screen with a scratch-resistant Gorilla Glass 2 coating
Very light (133g, or 4.7 ounces) and slim (8.6mm) design
Fast, 8-megapixel rear-facing camera with back-side illumination for better low-light performance, as well as 1.9-megapixel front-facing camera
Plenty of storage options in the form of versions with 16GB, 32GB, or 64GB of on-board storage as well as a microSD slot (which should allow as much as an additional 64GB of storage)
Removable 2100mAh battery
NFC (Near Field Communications) for mobile payments
WiFi Direct (offering device to device file transfer speeds as high as 300 Mbps even in places where there is no cell signal or WiFi network)
Bluetooth 4.0 (which uses less power than Bluetooth 3.0)
Finally, HSPA+ connectivity for most of the world but 4G LTE connectivity for certain markets (initially in North American, Japan, and Korea)
How do these specs compare to the Galaxy Nexus, this phone's closest sibling? Well, most notably, the Galaxy S III is faster (1.4 GHz quad-core processor vs. dual-core 1.2 GHz processor in addition to a faster GPU). Furthermore, it is slimmer (8.6mm vs. 9mm), and lighter (133g vs. 135g) despite having a larger display (4.8 inch vs. 4.65 inch). On a more subjective level, I would say that it has a better, more ergonomic design (supposedly inspired by the shapes of pebbles and leaves) and higher build quality.
Now on to those 5 Things
But the real focus of today's presentation was on Samsung's software innovations.
1. Samsung introduced a new interface called "TouchWiz Nature UX" on top of Android 4.0, which tries to be more Zen-like than its predecessor (TouchWiz 4.0), using sounds and visuals inspired by nature, such as a pond-like live wallpaper used for the lock screen.
2. The new phone tries to predict the user's intentions by using the camera, microphone, accelerometer and proximity sensor to perform clever tricks such as:
Keeping the screen awake while the user is looking at it (a feature known as "Smart Stay")
Allowing Siri-like voice control (a feature called "S Voice") for doing things such as searching for information, getting weather information, or organizing schedules)
Alerting the user to missed calls or text messages when the phone notices that there is a call coming from the person who has been trying to reach you
It is too early to tell how well all these new features will work in practice, but just like Apple's Siri, they are features that are sure to make the Galaxy S III stand out in a very crowded market and that were designed to vow potential buyers in very Apple-like TV commercials (and that's meant as a compliment rather than criticism) which we will be seeing very soon.
3. New features make sharing with friends and colleagues easier. For example:
"Social Tag" recognizes the faces of your contacts in photos
"Buddy Photo Share" recognizes faces in a photo and offers to send that photo via MMS or email to everyone in that photo
"AllShare Cast" uses WiFi Direct to mirror the phone's display to a compatible TV (ideally from Samsung), and if you don't have one of those, you can use the "AllShare Cast dongle" to achieve similar results to what you would get with AirPlay if you have an Apple TV
"Group Cast" allows for collaborative work with people on the same network
4. There is renewed emphasis on expanding good, curated ecosystem, such as Game Hub, Video Hub and Music Hub apps. Music Hub is the most interesting since it offers scan-and-match functionality similar to what Apple offers with iTunes Match.
5. Samsung is serious about supporting the enterprise by offering better device management and on-device encryption.
Additionally, Samsung introduced a nice set of hardware accessories, such as a wireless charging station (similar to the Touchstone Charging Dock Palm introduced three years ago), flip cover, and car dock.
Samsung packed a lot into today's one-hour presentation. If you hate Android, what Samsung showed today won't win you over and persuade you to go out and buy a Galaxy S III. But Samsung fans and, in general, Android fans who are always hungry for the latest and greatest phones are likely to forgive the Galaxy S III's PenTile display and appreciate its impressive set of hardware and software features.
As for the majority of users out there who just want a really nice smartphone but don't care whether it is using iOS or Android, they are highly likely to be seduced by the very sexy Galaxy S III.
Photo Credit: Samsung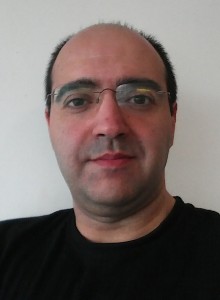 Siamak Masnavi received his PhD in computer science (from University of London) in 1992. Since then, he has worked as a research scientist and technical author for IBM and Canon, respectively, and as a software developer for Symbian, JPMorgan Chase and PricewaterhouseCoopers. He has also done some work as a freelance journalist for publications in United Kingdom and Russia. Since January 2009, he has been writing apps for iOS, webOS and Android.