Is Adobe Creative Cloud a good value?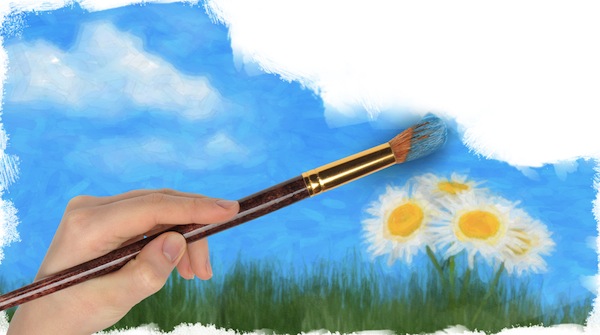 It's the question I've asked myself since Adobe unveiled the subscription service in late April; it launches May 11. For me, $49.99 a month is steep. But $29.99 strongly tempts. I'm eligible for that lower pricing, and you might be, too. But to get either price, Adobe requires 12-month commitment -- and gets 50 percent still, if you cancel early. Month-to-month option is $79.99 per 30 days, or $959.88 yearly versus $599.88 for standard annual subscription pricing.
You get a lot regardless of pricing plan -- more than 20 products now and others planned (I'm waiting for Photoshop Lightroom 4.x, Adobe), offering huge savings that surely will appeal to someone. For starters: student, sole-proprietorship or small business. Among the included products and list price, if purchased (rather than subscribed): Acrobat Pro ($499), After Effects ($799), Flash Pro ($599), Illustrator ($599), Photoshop Extended ($699) and Premiere Pro ($799).
Five Questions
There are seven stand-out questions to ask when evaluating Creative Suite's value:
1. Do you qualify for lower, $29.99/month pricing? If a student or licensee of Creative Suite 3, 4 or 5, or one of the individual apps, yes -- as long as the software is registered with Adobe. That works out to $359.88 for the first year, which is an introductory offer.
2. What can you afford now? If you need, or want, lots of Adobe apps, annual subscription -- standard or discounted -- will cost less and monthly payments are easily budgeted. Meanwhile, the additional outlay is much less than buying any single app.
3. Which of your existing applications are eligible for discounted upgrades? For example, Adobe charges $399 for the Photoshop CS6 Extended upgrade from versions 3, 4 or 5 (the older two only through end of this year). If you qualify for the discounted subscription, annual payment would be less than just Photoshop.
4. What more do you need than what you have now, if any, Adobe creative apps? Most major single applications at full price will cost more than paying $49.99 per month, should you want to add something else. Meanwhile, you also get access to the newest versions of the products already purchased.
5. How often would you otherwise upgrade? Buying software gets you a perpetual license. Subscription means the software deactivates after you stop paying. Do the math: Adobe released Creative Suite 5 two years ago, and CS6 went on sale this week. Assuming, new versions every two years, would you upgrade that soon?
Subscription through May 2014 costs $1,199.76 at the standard subscription rate, with annual commitment, assuming Adobe doesn't raise prices. So at the start of the next upgrade cycle your cost commitment would be $1,799.64, spread out in monthly payments over three years but actual investment in CS6 about $600 less. Standard Design is lowest-cost edition, at $1,299. Your two-year cost would be about $100 less than the six-app bundle and you get access to more 20 products total.
Subscription vs. Perpetual License
Creative Cloud is a surprising offering from Adobe. Subscription software is by no means new -- anti-malware providers like Symantec have done this for years. But Adobe offering subscriptions to products of this caliber and pricing, primed for the cloud, is atypical outside of volume-licensing plans. The difference: Your right to use the applications ends when you stop paying, as aforementioned.
From one perspective, Adobe is taking a huge risk, given just how much Creative Suite or individual apps sell for. CS is among the costliest productivity apps that mere mortals -- meaning anyone outside the lords of corporate IT -- can afford. Microsoft Office, which arguably is used differently, sells for considerably less outside of volume-licensing. The point: People choosing subscription over perpetual license will pay less, which could cut into Adobe revenue and even margins.
On the other hand, laws of volume could work greatly to Adobe's advantage if monthly payments open up a huge number of students, sole-proprietorships and small businesses to buy into Creative Suite who otherwise couldn't justify the expense. Or worse: Who would pirate the software. The scheme also stands to woo satisfied customers running older CS versions, who either can't afford or don't see value paying for, to upgrade by taking a subscription. Perhaps most valuable to Adobe: The prospect of perpetual customers among buying segments less likely to pay for a big suite.
It's for these reasons I ask the question the headline poses.
I'm seriously considering signing up for 12 months, perhaps after Adobe adds Lightroom 4.x to Creative Cloud. But if the $29.99/month intro plan disappears in 2013, I likely wouldn't renew. On my budget, $360 is a huge value. Now. In a year, $600 likely won't be, as I look at the impressive, rich touch apps available for smartphones and tablets. Expect sudden maturation of cloud-connected device hardware and apps over the next 12 months -- good enough to displace most of what most people need PCs for today.
Photo Credit: Galushko Sergey/Shutterstock