Dell adds secure application data synchronization to cloud portfolio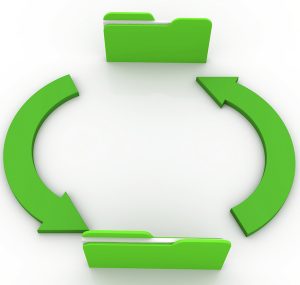 Less than a week after announcing a major Desktop-as-a-Service product in Simplified DaaS, Dell said Tuesday it would offer methods to securely sync sensitive data across disparate cloud services. Called Integration Packs, Dell initially is offering synchronization services between Salesforce CRM and the software version of QuickBooks.
An integration pack for synchronization between the online version of QuickBooks and Salesforce CRM and Microsoft Dynamics and Salesforce CRM is due in June. All three packs have a $65 monthly service charge, Dell says.
Dell created the services from its in-house Boomi technology, which it acquired from a company of the same name back in 2010. Boomi specialized in data transfer between different cloud applications. The process of setting up synchronization is handled through wizards during the setup process and do not require third-party installation services.
All synchronization is done automatically and without user intervention. Order and invoice creation can be streamlined, as well as productivity and speed in collecting accounts receivable, Dell says.
Much of Dell's cloud portfolio is aimed at the small and medium-sized business segment, and data synchronization between applications is a useful service. With often limited staffing, SMBs benefit most from services like this which save time and manual labor from negating the need to synchronize accounts manually. SMBs turn to the cloud in order to save time and money, and Dell may have a valuable service here to offer these potential customers.
"Our customers tell us integration is a core requirement to successful adoption of cloud applications", cloud business software chief Paulette Altmaier says of Tuesday's announcement.
Photo Credit: sheelamohanachandran2010/Shutterstock