Nvidia's GPUs in the cloud will shake up virtualization, gaming industries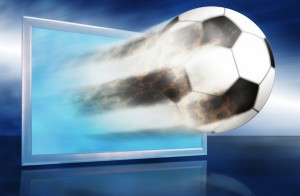 GPUs first revolutionized visual computing, and now may revolutionize cloud computing as well. Nvidia introduced its GPUs for the cloud Tuesday at the annual GPU Technology Conference, an innovation it calls the third important milestone for the industry since the introduction of the GPU in 1993.
Nvidia's cloud GPUs are based on the company's Kepler architecture and has been in development for the past five years. The virtualization capabilities of Kepler make it ideal for use in large datacenters, and allows it to be shared by multiple users at the same time. Lag is reduced by built-in streaming capabilities, and Nvidia claims power efficiency and processing density enhancements will keep costs down.
"Kepler cloud GPU technologies shifts cloud computing into a new gear. The GPU has become indispensable", president and CEO Jen-Hsun Huang says. "The cloud GPU will deliver amazing experiences to those who work remotely and gamers looking to play untethered from a PC or console". Indeed, these two markets seem to be the most logical fit for Kepler.
For remote computing environments, Kepler allows for the remote virtualization of the most demanding applications. In gaming, a whole new market could be opened up as a result. Modern games require a lot of graphics processing power, and the ability to deliver these games over a streaming connection may revolutionize how they are delivered.
"Using a graphics-optimized cloud GPU eliminates some of the final barriers that stand in the way of a truly immersive, truly exciting cloud-based gaming experience and could change the business model for how games are played and delivered", Gartner analyst Brian Blau argues.
This implementation is being dubbed GeoForce GRID. At the conference, Huang showed off a game that was streamed between two players both using just a television and tablet computer. No tablet was required -- the entire gaming environment was hosted in the cloud.
We've heard about just-about-everything-as-a-service. Nvidia's product could herald the start of Gaming-as-a-Service, and completely disrupt the current video game industry in a way that likely was not envisioned a few short years ago.
Photo Credit: Oleksandr/Shutterstock