Comcast ditches data caps, but charges heavy users overage fees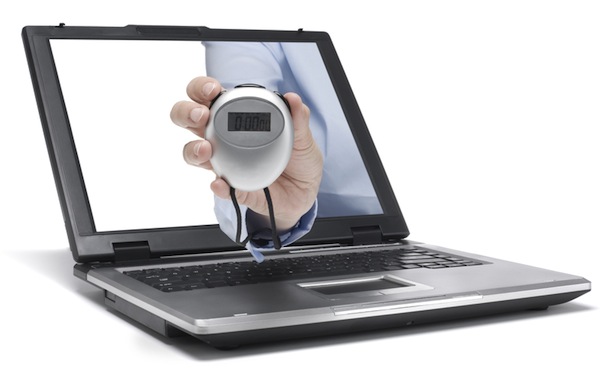 Comcast said Thursday it plans to make changes to its pricing structure to start billing for the amount of data customers use, versus the capped method in place today. The cable company will test two different pricing structures in some markets, while hard enforcement of the 250GB cap put into place in 2008 would end.
Both piloted pricing structures give users 300GB of data at a flat rate. Where they differ is in how this allotment is treated: one solution places this cap across all of Comcast's tiers, while the other carries the 300GB allotment for the Internet Essentials, Economy, and Performance tier and higher allotments for faster tiers above that.
In all cases, users are charged a flat rate for additional bandwidth beyond that initial allotment -- for example, $10 for 50GB, and so forth. The company says that while an overwhelming majority of its users still remain far below its set caps (some using as little as 2GB or 3GB a month), the cap itself cast a shadow over some of Comcast's recent announcements.
"Over the last several years, we have periodically reviewed [the capping] policy, and for the last six months we have been analyzing the market and our process and think that now is the time to begin to move to a new plan", Communications and Data Services head Cathy Avgirls writes in a post to the company's blog.
"This conclusion was only reinforced when, in recent weeks, some of the conversation around our new product introductions focused on our data usage threshold, rather than on the exciting opportunities we are offering our customers", she continues. One of those "conversations" could have been its move to allow Xfinity movie streaming to the Xbox to not count against a subscriber's cap.
That prompted Netflix CEO Reed Hastings to accuse the company of favoring its own traffic over competitors, an accusation Comcast executives did not address in a conference call on Thursday announcing the move.
Instead they focused on marketing the new plans as a way to force heavy users to pay up for data they use, while giving users worried about hitting the cap more flexibility. Seems like Comcast finally realized that caps are bad for business, but their reasoning is not the answer Hastings or other industry watchers were looking for.
Comcast has found itself in trouble before over traffic favoritism, and accusations it throttles specific types of traffic such as BitTorrent. While the end of the cap is surely welcome news, it still does not answer the deeper questions of whether the cable and Internet provider's forays into the businesses of its competitors mean its own traffic gets prioritized over others.
That in essence is the whole argument for net neutrality, and Comcast's move Thursday is sure to bring that debate back to the forefront, regardless of whether the caps are there or not.
Photo Credit: krimar/Shutterstock