Send us your Windows 8 Release Preview review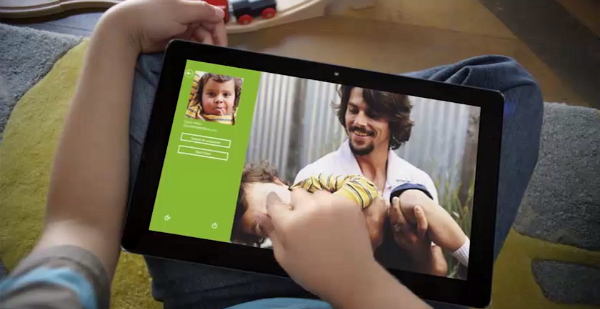 We told you the software was coming, and it's here and available to download right now. In fact, Microsoft dropped Windows 8 Release Preview earlier than promised. That makes the final public test build a sudden surprise to close out May and foreshadows that gold code will drop this summer in time for a splashy autumn launch. Welcome Windows 8.
Release Preview is Microsoft's fancy consumer-friendly name for release candidate, and it wasn't the only one dropped today: .NET 4.5, Visual Studio 2012 and Windows Server 2012 are also available. But for sure the immediate excitement is Windows 8, which is one reason we'd like your review. Sure we could review the Release Preview and likely will. But your contribution has special meaning, and will more reflect the kind of computer enthusiasts, IT admins or software developers that will evaluate Windows 8 Release Preview.
You can participate one of two ways. You can comment to this post, or, better, send your review to joe at betanews dot com. Please also include your photo, bio and any screenshots you collected while testing Windows 8 Release Preview. I'll contact you regarding any particulars. Most of our best reviews this year came from BetaNews readers.
"Our next milestone is traditionally called RTM, Release to Manufacturing, and from today until RTM, we will still be changing Windows 8, as we have done in past releases of Windows", Steven Sinofsky, Windows & Windows Live president, says. "The path to RTM is well defined and critical to the careful and high quality landing of Windows 8 for our PC manufacturing partners. The changes we make to the product from RP to RTM are all carefully considered and deliberate, including some specific feature changes we plan on making to the user experience".
I'm quite surprised by Sinofsky's statement and what it foreshadows about Windows 8 possibly still being a work in progress this late in the development cycle. Typically Microsoft changes as little as possible from RC to RTM, which might also explain "Preview" and not "Candidate" in the name.
"RTM itself is a product development phase, rather than a moment in time", Sinofsky asserts, which is fine if you're not a developer or OEM qualifying images based on what you think is final code. "If the feedback and telemetry on Windows 8 and Windows RT match our expectations, then we will enter the final phases of the RTM process in about 2 months. If we are successful in that, then we are tracking to our shared goal of having PCs with Windows 8 and Windows RT available for the holidays".
At this phase, with changes still coming, your feedback will help determine what Microsoft eventually ships. The company monitors many different sources to gather reaction. Your review here could be one of those valuable resources helping to shape Microsoft's development process and encouraging others to download Windows 8 Release Preview -- generating additional feedback.
Again, please comment below. But to see your comprehensive review published and prominently promoted, please email joe at betanews dot com.