Google acquires Quickoffice, massively changes the mobile productivity scene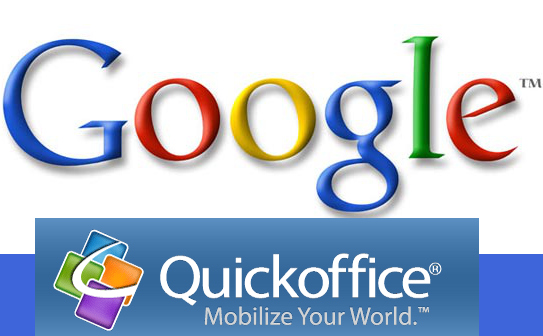 Google issued a succinct announcement on Tuesday, stating it had acquired cross-platform mobile productivity app makers Quickoffice, and that Quickoffice will soon be integrated into the Google Apps product suite.
"When we embarked on our mission to become the world leader in office productivity, we knew we were taking on a huge challenge. We worked very hard to build Quickoffice as a user friendly, seamless and yet powerful way to view, edit, sync and share documents anywhere, anytime. It's been a very humbling experience to see this vision embraced by our users," said Allen Masarek, Co-founder and CEO of Quickoffice in a statement on Tuesday. "Now, we are ushering in a new chapter with Google. By combining the magic of Google's intuitive solutions with Quickoffice's powerful products, our shared vision for anytime, anywhere productivity can only grow."
Besides the fact that it's the best Office suite Android has, it's important to recognize that Quickoffice's applications serve as a bridge between Google Docs and Microsoft Office on Apple's iOS, the mega-important "bring your own device" platform.
In the first quarter of this year, Quickoffice launched an enterprise mobile app called ProSelect HD. This app lets companies with iPads in deployment have secure, centrally-managed mobile document editing via select cloud service providers and applications such as Box, Copiun, Oxygen Cloud, Accellion, Alfresco, GroupLogic, Moprise and Stratoshperix.