Google announces upgrade to Maps and Earth: First step, offline mode for mobile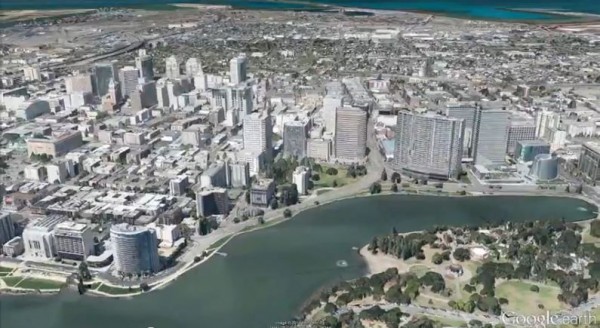 Google on Wednesday announced some upcoming changes to its geospatial products Maps and Earth, which promise to greatly improve the user experience with the two services.
These changes will include more "Street View" maps for areas where there's no street, an expanded presence of Google's DIY mapping tool Map Maker which will be available in South Africa, Egypt, Australia, Austria, Belgium, Denmark, Finland, Liechtenstein, Luxembourg, New Zealand, Norway and Switzerland, and greatly improved 3D aerial imagery in Google Earth.
For iOS and Android-based mobile devices, changes will be on the way very soon. First, Google will officially roll out offline mode for Google Maps. This feature was revealed last July in Google Labs, just two weeks before Google announced it was shutting down the Labs section entirely. Over the next few weeks, users will be able to use Google Maps without a data connection in more than 100 cities across the globe.
This connectionless feature was one of the most outstanding components of Nokia Maps and Drive, as we saw with the Nokia Lumia 900. Users could have the same experience disconnected as they could with a data connection, an extremely valuable feature when traveling abroad or when under data cap constraints.
But competition with Nokia and Windows Phone are not the primary concern for Google at present. Currently, it is believed Apple will be replacing Google maps with its own in-house mapping solution in iOS 6. This rumor has been traced back to Apple's acquisitions of Placebase, Poly9, and C3 Technologies. The impressive 3D city views crafted by C3 Technologies have already drawn some to the conclusion that any mapping product from Apple is going to be impressive. Examples of the the photo-realistic 3D renderings can be seen...in Nokia Maps, of all places Nokia licensed C3's rendering technology for Ovi Maps last year.
Google Earth on mobile devices, therefore, will be getting 3D models of entire metropolitan areas in the coming weeks. Google has shown that its 45 degree imaging will improve the metropolitan 3D renderings in Google Earth, and based on the video released by the company today (embedded below) it looks like the mapping software will produce an experience very similar to that of C3 Technologies.