Microsoft wants Azure cloud to play with the big boys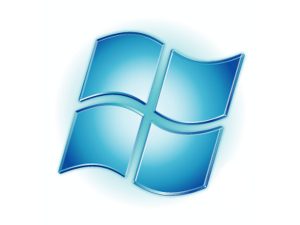 Microsoft beefed up its Windows Azure cloud platform Thursday, announcing a host of features that take it out of a primarily Platform-as-a-Service (PaaS) role and place it into the realm of Infrastructure-as-a-Service (IaaS). The Redmond, Wash. company appears ready to take on IaaS heavyweights like Rackspace and Amazon Web Services, as well as new entrant Oracle, who announced its own cloud offering on Wednesday.
Microsoft doesn't "catch a new trend right with the first iteration but they keep at it and eventually strike the right tone and in more cases than not, get good enough", Forrester analyst James Staten says of the company's moves. "And often good enough wins".
Azure is now much more of a full-service cloud platform than it had been, and there is a reason why Microsoft began leaking details of these upgrades a little early yesterday.
Oracle's announcement yesterday spanned across all of the major aspects of cloud computing -- Software-as-a-Service (SaaS), PaaS, and IaaS -- and Oracle has gone from a nobody in the cloud to a significant player practically overnight.
Microsoft, on the other hand, has been in the cloud game for over two years now, and the company runs the risk of being relegated to also-ran status if it doesn't beef up its offerings quickly.
Microsoft is enabling users to run persistent virtual machines of both Windows and Linux within Azure. Linux distributions supported include OpenSUSE 12.1, CentOS 6.2, Ubuntu 12.04 and SUSE Linux Enterprise Server 11 SP2, while Windows Server 2008 R2 and the Windows Server 2012 Release Candidate VMs will also be supported.
The company is also embracing the "hybrid cloud" concept, allowing IT administrators to develop virtual private networks that extend from on-premise into the cloud. A third concept, called Windows Azure Web Sites, will allow users to build and deploy websites based on a number of standards, as well as supporting migration of open-source applications like WordPress, Joomla!, DotNetNuke, Umbraco, and Drupal to the Azure cloud in only a few clicks.
Staten says some work still remains for Azure. "It has a big task before it to get the thousands of Windows applications built by its partners moved over to Windows Azure", he says. "This is probably their biggest outstanding task, as the ecosystem of partners offering SaaS, PaaS, management tools and cloud services on AWS is a huge reason for its outsized success".