Apple App Store reaches 650,000 available, 30 billion downloads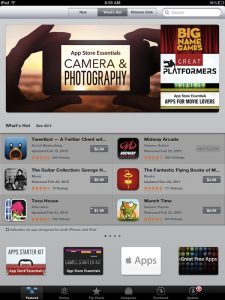 Where else would Apple tout App Store's success but its premier developer conference. Today the company disclosed 650,000 apps are now available -- that's up from 550,000 in March, when cumulative downloads reached 25 billion. That number is now 30 billion.
Additionally, CEO Tim Cook revealed that Apple now has 400 million App Store users -- that means with credit cards attached. Also, the number of available iPad apps is 225,000, which is up from 200,000 in March.
As I explained in February, "Apple is winning the mobile platform wars". Many developers create apps for iPhone first, iPad second and finally Android. But with iPad sales soaring and causing some businesses or consumers to put off PC upgrades, there's increasingly question when developers look to iPad first and iPhone second. Such change in behavior would hugely advance Apple's post-PC ambitions, while delivering market blow to Android, which success is almost exclusively tied to cellular handsets.
Google will have its say during the I/O developer conference later this month. But, today, Apple shines bright light of success on iOS and the applications supporting it. Surely Microsoft watches carefully as it prepares Windows 8 and Windows RT for autumn launches and seeks to woo away developers that abandoned its platforms for Apple's.
Typically, successful platforms share six common traits:
There are good development tools and APIs for easily creating applications
There is at least one killer application people really want
There is breadth of useful applications
Third parties make lots of money
The platform is broadly available
There is a robust ecosystem
By and far, money is the most important. If third parties make lots of it, they'll hinge their futures to the platform. Apple has paid $5 billion to developers, Cook said today.