LabChirp synthesizes sound effects for games, videos, presentations and more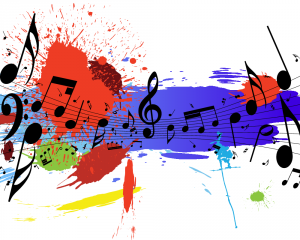 When you need sound effects for a game, video, presentation or some other task, then of course there are plenty to be found online. If you've very precise ideas about what you need, though, it could take plenty of browsing to locate something suitable, and so it might be easier to use LabChirp to synthesize them for you.
Despite its extremely small size (the program arrives in a 78.5KB download), LabChirp has plenty of power. You can set your effect modulation, shape its envelope, use standard waveforms or create your own, and support for up to eight channels means there's plenty for creativity here.
Of course if you're not an audio geek then that may not mean very much, but beginners aren't left entirely on their own. Click File > Open and browse to the program's Example folder, for instance, and you'll find built-in effects like "Bass Drum", "Gunshot", "Meow", "Laser Gun" and so on. These aren't super-realistic -- remember, they're synthesized effects, not sound samples -- but they're more than adequate for many purposes (and can be further tweaked to suit your needs).
And if you've really no idea how to configure options like "Main wave", "Frequency modulation" or "Volume modulation" then you can always just get LabChirp's Randomizer to set them up for you. While unsurprisingly this mostly produced very weird results, we found it also regularly came up with very usable effects. And if you hear something you sort-of like, then of course you can tweak it using the program's other settings to produce something a little closer to your needs.
When you're finally happy, though, you might discover what appears to be a rather serious problem: there's no apparent way to export your sound effect to a usable format. Clicking File > Save As only provides an option to save effects in LabChirp's own LCH format, and there's no Export tool which supports anything else.
Don't worry, though, this isn't as bad as it seems. If you click File > Save As, it turns out thatLabChirp doesn't just save an LCH file -- you get a standard WAV file, too, ready for import elsewhere. The program really should make that clearer, but otherwise LabChirp is an interesting tool which provides a great deal of sound generating power.
Photo Credit: Pavel K/Shutterstock