Eucalyptus open sources software, cozies closer to Amazon Web Services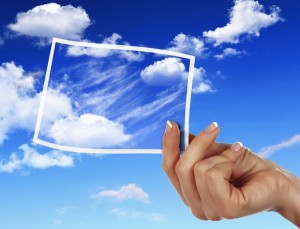 Hybrid cloud software provider Eucalyptus open sourced its software on Tuesday, moving the entire package to code-sharing site GitHub. Version 3.1 of the software includes performance enhancements and a feature called FastStart, which allows IT administrators to deploy Amazon Web Services-compatible clouds in under 20 minutes.
Eucalyptus is an application that reproduces the AWS cloud locally, which in turn allows IT personnel to easily migrate cloud applications built from AWS back and forth from the public to private cloud. Amazon itself supports Eucalyptus, giving the nod to Eucalyptus' efforts to support Amazon Web Services' APIs back in March.
Version 3.1 of the software brings compatibility with the latest version of Red Hat Enterprise Linux, with EC2, EBS, S3 and IAM using Red Hat Enterprise Virtualization and VMware virtualization platforms. It expects additional enhancements to come out of its decision to move to GitHub as more open source developers get their hands on the code.
"Creating enterprise IT platforms with innovations coming from open source communities, Eucalyptus is laying the foundation for new levels of collaboration in driving the future of cloud computing", Opscode marketing chief Jay Wampold says.
While the move sounds good in theory, it is sure to cause some concern among those developers wary of giving Amazon all but the level of a standard when it comes to cloud computing. Remember back to April when Citrix began pushing CloudStack, its recently acquired cloud platform. That comes with AWS API support built in.
The company saw the effort as a necessity considering the level of use AWS has throughout the IT industry. At the same time, it elevates AWS' profile just like cloning the API for private cloud use would here with Eucalyptus. The company's partners seem to care less though, and point to it as a strength.
"Eucalyptus has the features we need, such as strong AWS API compatibility, to operate a research-oriented cloud service", Cornell University's Center for Advanced Computing director David Lifka says.
Eucalyptus 3.1 is set for public availability on June 27, according to the company.
Photo Credit: Sergej Khakimullin/Shutterstock