Samsung Galaxy S III HSPA+ hands-on review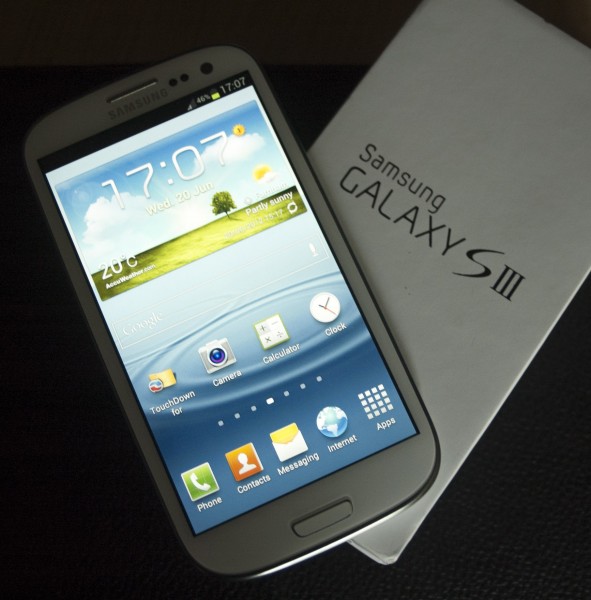 I got my shiny new Galaxy S III about ten days ago -- my first phone upgrade for quite a while. Although I've been watching smartphone developments with great interest, I used my Nokia N900 for nearly three years. Nothing out there really looked much better. But suddenly the flagship phones of this generation seem to be a significant improvement over their predecessors.
So was it worth the wait? Absolutely. There are plenty of reviews which give you all the numbers. This is a personal account of what it's like to use the beast for real (with my contract committing me to it for two years).
Unpacking
The phone (mine is white, because that was what was available) arrives in a smartish white box, which would be perfect for a pet hamster's coffin. Inside, the suave black lining will be familiar to anyone who's ever unpacked anything from Apple. But, to be honest, this is a bit as if Samsung had heard about Apple's packaging but never actually had seen it. Or as if they're making a gesture they don't really believe in. Still, we're not buying a box.
Apart from the phone there's a (black) USB cable for data and charging, and a matching charger built in to an electrical plug-top. (Even Amazon supplies white Kindle cables when they're trying to be smart.) There's also a battery, and a set of earphones (white).
Holding the Baby for the First Time
White would not have been my first choice, but I believe in buying what's available now, rather than waiting for something that's promised "real soon". In fact, because the screen is so large, there's no big impression of whiteness -- you almost don't notice. Editor's Note: Samsung delayed the blue model because of manufacturing problems.
The phone is large, but lightweight, and fits comfortably enough in my hands, which are not massive. It's also very thin and weighs less than my old phone (130 grams instead of 180 grams). Partly because it's so thin, the S3 slides quite easily into a pocket. Some reviewers complain Galaxy S III feels cheap and "plasticky". Well, without comparing side by side with the competition, it's not the impression I have.
The phone feels perfectly solid and grown-up to me, and I'm used to the truly chunky N900. As you'll have read elsewhere, there are three real hardware buttons: a rocker volume control, a power switch, and the "Home" button at the bottom of the front panel. The other Android "back" and "menu" buttons, on either side of the Home button, are touch-sensitive and light up when available, being otherwise pretty much invisible.
The touch buttons are very sensitive, and it's unfortunately very easy to touch them by accident during normal handling of the phone -- with a variety of unintended consequences. It's irritating, though I quickly get used to avoiding them most of the time. Still, if you're incurably clumsy, you might want to try this in a store before you commit to buying it.
Inside the enclosure, the micro-SIM card appears as if you would be able to swap it without removing the battery, but in practice, the battery is just thick enough to stop you. The neighboring microSDHC slot is clear, and although you have to take the back cover off the phone, you can swap cards without pulling the battery or even switching the phone off. Samsung says the phone will take a card of up to 64GB, and the camera defaults to storing stills and video on the card if it finds one installed. It's worth paying a little extra for faster cards (say Class 10) if you plan to use the camera a lot, or shoot HD movies, since the cheaper cards won't be able to keep up with the data being chucked at them.
There's a micro-USB socket for charging and data transfer, and a headphone/microphone socket. The supplied headset has a four-pole 3.5mm jack that includes the microphone, but you can plug a normal stereo headset in and listen to your music in stereo. The supplied charger is a 1 Amp charger. I tried various other chargers including a Nokia, a USB socket on a power board, and the PC, and they all seemed to work quite happily -- though I guess charging will take longer from lower-powered chargers.
The screen
Indoors the screen is beautiful -- good contrast, convincing color and bright enough to hurt your eyes on a blank web page. There are also a number of pre-set "looks" that adjust contrast, saturation, and gamma -- "Dynamic", "Standard", "Neutral", or "Movie" -- choose the one you like best. I found the automatic brightness setting was nearly always too dim, but that 90 percent of the time I'm comfortable with manually setting the brightness to about 35 percent.
Outdoors is a different story. Even with the screen at full brightness, in common with most backlit screens, bright sunlight makes this pretty hard to use except for big button work like the phone and the camera. Shaded, or in shadow it's fine, and you'll have no trouble reading messages or maps and using the phone, but it's definitely a more comfortable experience indoors.
Smoothness
The most wonderful thing about Galaxy S III is that its performance is so wonderfully smooth. There's no hesitation about swiping, scrolling or switching screens (there are seven home screens). It's the way it should be. And it's the way all devices will be in a year or so, but haven't quite been until now. At last the hardware -- and software -- has grown to the stage where it can handle everything we want our phones to do. (Please don't say iPhone to me. What I mean is that all phones will be this good, because it's the way it's supposed to be -- what we've all been waiting for.)
Connectivity
Samsung provides a freely downloadable program called Kies to sync the phone with your PC or Mac. Personally, having tried it out, I prefer to go without. Connecting the phone via USB loads the necessary drivers in Windows (without Kies) and the phone appears in Explorer as a music device -- but you can still explore the phone and the SD card and move files about as you can with any drive.
You can sync contacts and calendar through Google or Activesync. You can also connect to your desktop using Bluetooth, or the built-in "direct wireless" connection, and there's something called S Beam that lets Samsung devices talk to each other.
The phone also has NFC, so you can empty your bank account without feeling a thing, and will share files via DLNA. Tethering is available through WiFi or Bluetooth, and is dead easy: simply select the appropriate tick-box in the phone settings. I used the phone as a wireless hotspot and connected my Asus Transformer Android tablet in less than a minute; no need to root or hunt through Google Play store for weird apps. I know this is part of Ice Cream Sandwich, but manufacturers have to play along for it to work properly.
S Voice and Smart Stay
Two little refinements that Samsung makes a fuss about in their publicity: Smart Stay will keep the screen lit if the front camera sees you are still looking at it; and S Voice is Samsung's answer to Apple's Siri. Well, I can only speak for myself, but if these are your reasons for buying the Galaxy, you might like to try them out first.
Smart Stay never seems to recognize that I have a face, and S Voice -- even if it correctly understood me -- produces some very strange results. I ask for pubs in Farnham, England (where I live). S Voice correctly shows the question on the screen and gives me an excellent list of bars in Cambridge, Massachusetts. Voice search on Google is much more impressive, but I'll stick with typing for now.
I certainly don't feel like trusting S Voice with voice-controlled dialling and texting. But inevitably this will suit some people better than others, and you may have the perfect voice and intonation for it. If you really need voice control, it's certainly worth trying it out to see for yourself. Editor asks: Could it be your accent, Ian?
Camera
The Galaxy S III camera is impressive. It's probably the first phone or compact camera I've encountered that does not overexpose everything, so, especially on the S3 screen, pictures look detailed and the colors rich, though not over-saturated. However, the 8-megapixel shot is compressed to a very squeezed 3MB on the SD card, and there doesn't seem to be a way to change that -- so a lot of detail is being thrown away, and this shows when you zoom in on details at 200 percent or more on a big screen. It's an excellent casual camera, but don't throw away your digital SLR quite yet.
Usefully, you also have burst and HDR modes, so the camera can automatically take a sequence of shots from which you can choose the best; and in HDR mode will take a number of different exposures and combine them to give you a High Dynamic Range result. All this is excellent and useful stuff for the kind of rapid, ad-hoc use that this camera is likely to encounter.
Movies
You can also film mp4 movies in full HD (1920x1080). The results are impressive, even in high contrast scenes, but, again, you have to be realistic about what you're getting. Movies on the S3 take about 150MB of storage space per minute. (This might sound like a lot, but consider that, compressed with a professional Digital Intermediate format such as ProRes or Cineform, HD footage uses 1GB for each minute, and uncompressed HD needs 8GB to 10GB per minute.)
Movie playback on the screen is excellent, and, since you can squeeze a whole movie at watchable quality into around 1GB to 1.5GB of your storage card, you no longer have to worry what the airlines are offering on that long flight -- as long as your eyes are good enough.
Audio
Music playback quality with the supplied headphones is perfectly acceptable, and a lot better than many supplied headsets I've heard. I found it a little bright-sounding, but that's a good thing from a phone point of view, since voice frequencies are emphasised. Overall I'll be quite happy using this as my main music player when I'm travelling, possibly using my slightly more expensive AKG headphones, but the Samsung ones are usable.
I listen with Sennheiser HD600s, which are really quite expensive, to judge the sound of the device rather than the headset. It won't blow your socks off or threaten any HiFi manufacturers, but the overall experience is enjoyable enough for what it is.
Phone
You're not actually going to make phone calls with this are you? It's a good phone. Voice quality is good. Signal sensitivity seems average to good. You can set the hardware buttons to accept and end calls if you'd rather not wait for the screen to light up, but the lag is minimal on using the software buttons. Interaction with contacts, rapid availability of the keypad in the middle of a call, the speakerphone -- all these are better and snappier than I've often experienced. Text messaging, too, has no surprises and works well.
Battery Life
Battery life is the thing that seems to raise the most complaints with most smartphones, and in other reviews and comments the Galaxy S III doesn't escape. If you have everything on -- WiFi, 3G, Bluetooth, GPS -- turn the screen brightness up and play games solidly, then don't be surprised if you're running for a charger after half a day. However, I do an experiment: with the screen turned to 35 percent as mentioned above, Bluetooth and GPS off, WiFi and/or cellular data on only when required --- collecting email regularly, web surfing, installing programs, getting maps -- and switched off when I no longer need it.
I also read books with the Kindle software for maybe three hours, listen to music for an hour, take a few photographs, and make about 45 minutes worth of calls. After 48 hours, the battery is still at 30 percent -- and I leave the phone in standby overnight. So it can be done. It seems to me that expecting to charge a device like this every night and needing to do it every couple of days is very little sacrifice for the truly astonishing amount of power that it contains.
Prices
SIM-free in the UK, the phone is selling for around £500/$750 including taxes. With a two-year contract including call and data package the Galaxy S III is generally on offer at £31 to £35 a month (say $45-$53). Except for one offer on T-mobile through mobiles.co.uk where I found mine for £26/$39 a month. So that was pleasing. These rates are more or less the same for the S3 as for the HTC One X, and I agonized over the choice for a couple of weeks.
Galaxy S III: 4.8-inch Super AMOLED display (306 ppi) with 1280 x 720 resolution; 1.4GHz quad-core processor; 1GB RAM; 16GB, 32GB or 64GB storage, expandable with microSD card; HSPA+ 21Mbps (850/900/1900/2100); 8-megapixel rear-facing and 1.9MP front-facing cameras; LED flash; zero shutter-lag; 1080p video recording; accelerometer; ambient-light sensor; gyroscope; GPS; proximity sensor; digital compass; NFC, Bluetooth 4.0; WiFi N; 2100 mAh battery; Android 4.0 and TouchWiz "nature" UI. Measurements: 136.6 x 70.6 x 8.6 mm, 133 grams. US models have dual-core processor and 4G LTE.
From everything I've read, and the limited hands-on experience I had with the One X, I don't think anyone will be disappointed whichever choice they make. Why did I go for the Galaxy S III? I did prefer the changeable battery and the ability to add storage capacity (though I've never run out of space on my N900, with 32GB built in, and the original battery is still fine).
Otherwise, it was purely an indefinable feeling of preference. I still have no reason to recommend one over the other for anyone else.
Editor's Note: This is the second of two reviews this week, as the first Galaxy S IIIs go on sale here in the United States. However, these reviews cover the international models, which offer faster processors but no LTE. Our American readers interested in reviewing the US model should email joe at betanews dot com.
Photo Credits: Ian Lewis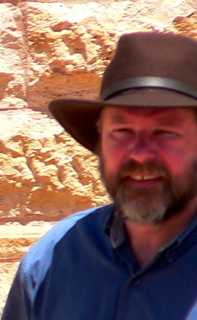 Ian Lewis is a writer and filmmaker based near London, England. He has relied on personal computing in his professional life since the Commodore 64 was cutting edge. He has just finished work on the latest edition of coolcucumber.tv