Android users are smarter than you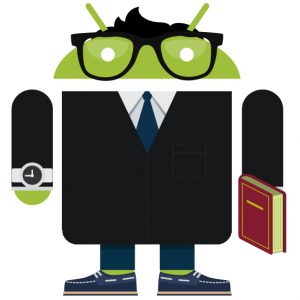 Just ahead of Google I/O 2012, The Street claims that "Android users don't know enough to matter". Interesting story, especially considering the timing, and one that's bound to stir lots of criticism just because it puts down all Android fans in the world.
There are plenty of references, but they sustain a flawed point of view.
Eric Jackon, writing for The Street, hones in on the 80-7 ratio -- that's the percentage of device users on the current version of iOS versus Android.  The smaller number is supposed to be bad. But is it?
Android fragmentation isn't Google's fault nor Android's by itself. As we all know, besides the Nexus line of phones, the rest of them are updated by the phone manufacturer whenever it wants to, then the carrier pushes updates to users, or not. The Nexus line is the only one that keeps Android stock, offering the genuine experience that Google wants. But do all people want that?
Fragmentation doesn't matter

What Jackson might call fragmentation -- he never explicitly uses that word -- I call choice. Samsung, HTC, LG and others customize stock Android to offer additional features or connect to cloud services. That translates into a different experience with each phone. Samsung TouchWiz and HTC Sense, for instance, are very different from the stock launchers used by Google. Change is for the better, and that's the principle of Android. Make it different, make it your own. Take away choice and customization and you're left with millions and millions of devices exactly the same. Like....iPhone.
Comparing all the Android devices with iPhones is a big mistake, because there isn't as much choice. Apple only has to update three devices, the iPhone 3GS, 4 and 4S and not all features are available to all devices. There is fragmentation here, too, but iPhone supporters don't want to notice that. Siri is still iPhone 4S-only and this is just one example, and the feature disparity will grow when Apple releases iOS 6 later this year.
The majority of Android users have Gingerbread. Heck, Sony just released the hot Xperia ion 4G LTE, which runs Android 2.3, not 4.0. As long as apps run on the different phones, and people have lots of Androids to choose from, so-called fragmentation isn't a black eye. It's a badge of honor.
There's another way to look at fragmentation -- cloud services. Earlier this month, during its developer conference, Apple said that cumulative iOS device sales were 365 million, but there are only 125 million iCloud users. While 80 percent of iOS device users have the newest version, only about one-third connect to Apple's cloud. By comparison, Google account sign-in or creation is part of the Android setup process, which also syncs the kinds of information iCloud does on iOS. Presumably, then, the majority of more than 300 million Android devices connect to Google's cloud, which today is baked into iOS through search and maps as well.
Too Dumb to Go Online?
Jackson claims that "Apple users out-browse Google Android users by a 3.3x margin"; he uses NetApplications data cited by SlashGear for February. The newest NetApplications data isn't hard to find and puts Android usage share at 19 percent and 64 percent for Apple's mobile browser. Other reputable firms disagree. The months-old citation ignores StatCounter, which put Android's browser usage share ahead of Mobile Safari for February, and continued to do so through May.
Using comScore data, Jackson claims that "70 percent of American Android users can't seem to figure out how to use WiFi on their devices". That's based on more than two-thirds of them connecting to the Internet over carrier mobile networks, while only 29 percent of iPhone users do so, preferring WiFi. Are Android users too dumb, like he infers, or are they smarter?
In the United States, the cumulative number of iPhone users can be found on AT&T, which has a bad reputation for dropped calls and data connections. The majority of Android users can be found on the other carriers. Verizon's network reputation is stellar, while Sprint and T-Mobile offer unlimited or near-unlimited data plans. Wow, could it be more Android users choose cellular because they can -- they don't have to switch to WiFi to get to the Internet?
Android users also have faster mobile network Internet options. For example, Verizon offers more than a dozen Androids with LTE, while T-Mobile has models supporting HSPA+ at speeds up to 42Mbps. There is no LTE iPhone, and HSPA+ tops out at 14Mbps, if you can get that much from AT&T's congested network.
I could go on. There are more things that don't add up to a quality article. It makes some valid points, but it mostly sounds like a broken record and it misses the broader point completely.
Do you use Android or iOS? What's your take on this whole idea? Do Android users matter less than those with iOS?