Box OneCloud third-party sync solution now available for Android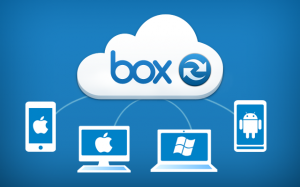 Cloud storage service Box extended its mobile app framework OneCloud to the Android platform on Monday, allowing apps to use Box as storage for data. The company released a similar offering for iOS developers back in March.
Both platforms offer Box compatibility with 50 productivity apps on either platform. An SDK and API have been made available so that other developers may use Box in their own apps. The apps supported here initially with OneCloud for Android include iAnnotate, Breezy, Docusign Ink and Fetchnotes.
The standalone Android app will direct users to apps that are compatible with Box, the company says.
"Box OneCloud offers the most complete suite of productivity tools for today's post-PC enterprise", CEO and co-founder Aaron Levie says. "IT departments and the mobile workforce now have a unified platform to securely manage applications and content from any device or location".
Box's offering may please enterprise IT administrators who are facing increasing pressure to support the growing bring-your-own-device trend. With the introduction of these devices also come security concerns. Box is playing to these concerns, releasing administration tools to help manage how corporate data is shared through the service.
OneCloud also keeps corporate security concerns in mind, and Box says it has taken steps to ensure data is protected -- including never storing files unencrypted on the device. This forces the user to be authenticated at all times to view the files.
An app for Box OneCloud is now available from Google Play, and the company says its developer SDK is available through its developer website. For those looking for the APIs for iOS, they are available through the same site, although no separate OneCloud app exists.