NOW would you buy a Google Nexus tablet?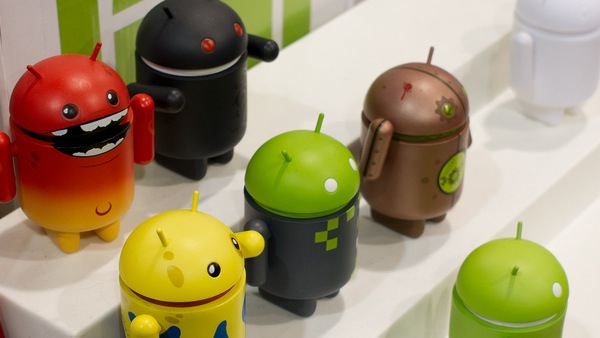 Google I/O starts tomorrow, and if rumors are right -- and I believe them -- developers get a big peak at the 7-inch Nexus tablet. About a month ago, I asked how much would you pay for one. Now with more details available, I ask if you will buy the Google device.
The Nexus tablet, manufactured by Asus, features a 7-inch IPS LCD display with 1280 x 800 resolution; 1.3 GHz quad-core Tegra 3 processor, 1GB RAM; 1.2-megapixel front-facing camera; near field communications; and Android 4.1 "Jellybean". There are two capacities, 8GB and 16GB, selling for $199 and $249, respectively. This information comes from a leaked training manual that Gizmodo Australia obtained. The big differentiator is price. As I explained in April, "Google isn't trying to save Android tablets but kill Kindle Fire".
Google should have released this device at least a year ago, if for no other reason than providing a choice, stock Android tablet for enthusiasts. In January 2010, Google released the Nexus One, for this purpose and carried it forward with Nexus S and Galaxy Nexus. Perhaps it's no coincidence that Android phone sales soared following Nexus One's release. Google gave developers an up-to-date, stable platform for Android development and hardware partners a baseline for devices; although some commenters will say OEMs use iPhone as reference design -- for shame! From that perspective, I expect Google's Nexus to be a boon for Android tablets.
But BetaNews reader yeahmannn disagrees: "Initially, Nexus played the role of a reference model to spur OEMs into producing the devices Google envisions. At this point, I think Google is just trying to capitalize on the Nexus brand. It may be a smart marketing move but from the POV of the consumer it's just another Galaxy Tab. Nothing to get excited about".
More importantly, Google can begin to regain control of tablets -- largely lost to Amazon, which offers a customized, curated OS and supporting services. Forrester Research predicts that proprietary Android will surpass the Google Android ecosystem by 2015. Stated differently, Google's open-source mobile platform risks fracturing into multiple fatally fragmented Android ecosystems. Not one but many. Amazon is at the forefront of this trend. It's no coincidence, this tablet is the same size as Kindle Fire and similarly priced.
I'll be at I/O tomorrow and expect Google will provide Nexus tablets to participants. If not, I'll certainly buy one. What a bargain -- 200 bucks for a pure Android tablet. The price is right for many of you, too. Based on our recent poll, 45 percent of respondents say they would pay $199 for the Nexus tablet, while 27 percent would pay $249. So more than 70 percent would spend as much as either rumored price.
ToeKneeC67: "I would bet Amazon will just drop the Kindle Fire to $150. It's the game console wars all over, and only if Google wants to lose on each sell, Amazon has the power to do so (with music, movies, apps of the day). I would also expect a Kindle Fire II, and of course the rumors of a 7-inch iPad (which personally I would like) at $249".
Neoprimal is "buying this to fill in the gap between my 3.7-inch Android phone and 10-inch Android tablet screen. Do I need it? Nope. But for $199? Why the hell not?!"
So is it "why the hell not" for you? Would you buy a $199 Android tablet with the newest version, Jellybean, and assurance that it will stay up to date? Please take the poll and respond in comments.