What would you pay for a 7-inch, quad-core Asus-made, Googe-branded Android 4.1 Nexus tablet?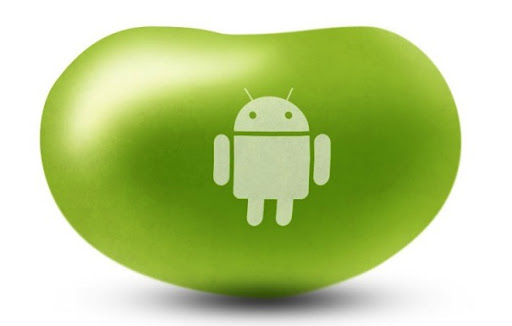 Rumor stories are uncommon here at BetaNews, and rare when we don't get the information ourselves. But Android Police has got one so tasty and so in line with others, I can't resist. In less than one month, Google could debut the highly-anticipated Nexus tablet, produced in conjunction with Asus and packing quad-core Tegra 3 processor and Android 4.1. The only question, if rumors prove to be true, is price. What would you pay for a 7-inch Asus-made, Googe-branded Nexus tablet?
David Ruddock reports evidence from Rightware's Power Board benchmark and Android Police server logs showing instances of Androd 4.1 and Nexus devices. But the benchmark tool is more revealing: 1.3GHz nVidia Tegra 3 quad-core processor, 1280 x 768 resolution display, Google brand and product name Google Asus Nexus 7. That's hardly a smoking gun. Asus and Google could be testing a prototype device, or even several. But given that Google I/O starts June 27, developers received tablets there last year and the search giant promised a Nexus tablet in about six months half a year ago, the discovery is too credible to ignore.
Something else: Android 4.1 is listed as Jelly Bean. If true, then Ice Cream Sandwich's successor will come sooner than most Google watchers expect, and it won't be version 5. That's a risky but courageous move to make, just as the Android tablet market limps along to ICS. For the 14 days leading up to May 1, Ice Cream Sandwich accounted for 4.9 percent of devices accessing Google Play. I expect Google to update the stats either June 1st or 2nd.
Timing -- and perception -- is everything in business. Microsoft is planning to release a final preview build of Windows 8 in just a few days. Apple's developer conference, where next iOS and OS X versions are expected to take center stage, starts June 11. Twelve days after Worldwide Developer Conference ends, Google gets the last say in June. Nexus tablet, and Jelly Bean, delivered at the right price could shake the earth. Rumors are $199, but I'm not so sure.
Earlier this month I purchased the Asus Transformer Pad 300 for $390 and some change from Amazon. The tablet retails for $399 and packs 10.1-inch display and quad-core Tegra 3 processor. Could Google really sell an Asus-made tablet with top-of-line processor and graphics for 200 bucks less? Samsung's Galaxy Tab 2 7.0 is an attractive 7-inch dual core tablet selling for $249. How could Google really offer so much more for so much less?
The answer: There's no other choice. As I explained about a month ago, Google has lost control of Android. Two hugely successful OEMs, Amazon and Samsung, are fracturing the platform. They are seizing control with their customized-Android versions. Meanwhile, other device makers lollygag around updating their tablet customers to the newest Android version.
Asus is the exception, by the way, and that's another factor making Android Police's findings and conclusion about them credible. Asus ships stock Android on its tablets, with few modifications, and updates fairly quickly. My Transformer Pad shipped with Android 4.0.3, for example. (But, hey, where's 4.0.4, Asus?)
A $199 Nexus tablet could:
Expand Android tablet market share against iPad
Provide tablet buyers with a pure Android experience
Move more of the install base to the newest Android version
Wrestle control of the Android ecosystem from Amazon and Kindle Fire
I can't express enough the importance of the latter one. As I explained in early April, "Google isn't trying to save Android but kill Kindle Fire". Low price, and a compelling stack of curated services similar to Apple's, define Kindle Fire. But a similarly-priced, widely-distributed Nexus tablet selling for the same price could devastate Amazon's Android lead.
Hell, I'd even spend $299. But for $199, I'd buy one for my mom, wife, daughter and father-in-law. What would you pay?