Why is Motorola first and last to market?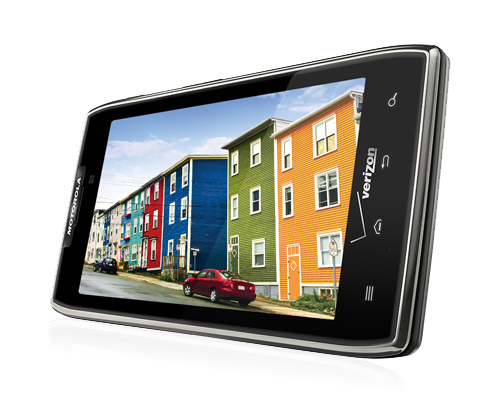 In light of the recent news that Google finished the acquisition of Motorola Mobility, one has to wonder which direction Motorola is heading.
Google claims it has not acquired Motorola just for the patents (though that is a great bonus if I'm being honest), but rather that Motorola's technical know-how and experience will be a great card up Google's sleeve.
Motorola wins against Apple
But this is the big and popular news that we all know of. What's more interesting is what happens under the radar. On Verizon the Motorola Droid RAZR MAXX has actually surpassed the iPhone 4S on sales, it's the best-selling Verizon smartphone, so the iPhone 4S can no longer claim the title of best-selling smartphone at every North American carrier. This is something big.
The recipe for success doesn't seem that complicated: take your best device, and increase its battery life. Motorola took its best Droid to date, the Droid RAZR, and replaced its 1790 mAh battery with a 3300 mAh battery, giving it a net 85% increase in longevity. There is currently not a single smartphone that can hold a candle to it in the battery life department.
Motorola says the RAZR MAXX is being updated to Ice Cream Sandwich within the next few days. You may be thinking that all of this is great news (and it is,) but what happens in areas where there's no Verizon? What about the rest of the world?
It's coming to Europe and Middle East (May)
Back in May, Motorola made it clear that the RAZR MAXX is coming to Europe and Middle East. Close to a month has passed, and the device is still not available at any major carrier in Europe. Only a few retailers, such as the British online shop Clove have it, but at quite a high price. At Clove, the device is listed at £430.80, which is just £70 shy of the mighty Samsung Galaxy S III. Honestly, which one would you choose? My money's on the Samsung.
Motorola released a great phone to market too late. With no presence on major carriers yet, and only smaller retailers with lower market penetration offering it, the considerable sales needed for the phone to be relevant just aren't likely to happen. Especially as quad-cores and latest generation dual-cores overshadow the previous generation of devices.
What took you so long, Motorola?
The Droid RAZR MAXX was released early in the year (January), and close to six months have passed since. In Europe, it took them five months to release it; time in which it could have become very popular.
As it usually happens, the phone is at its highest price when it's first released, then the price slowly decreases. If this had happened, Motorola could have actually been able to launch the RAZR MAXX in Europe and the Middle East at a lower price. Unfortunately, it is still extremely costly, and now the only thing that is cutting edge about it is its battery life.
"Born crippled" is a good way to describe the European and Middle East launch of the phone that beat the CDMA iPhone.
What to do next?
Simple: build every new device like the MAXX, but forget about trying to make it the slimmest on the market. Who cares that the original was a little bit more than 7 mm thick when it had the longest battery life of any smartphone?
Motorola quite literally made the first commercial mobile phone ever. With nearly 30 years under its belt, it obviously has enough experience and technology to create one of the top smartphones on the market. So, Motorola, leave all other products behind, just start building only MAXX phones. You've made battery life a priority when no one else has, so keep it up in your upcoming phones.