Google comes clean: Yes, your kernel panic is Chrome's fault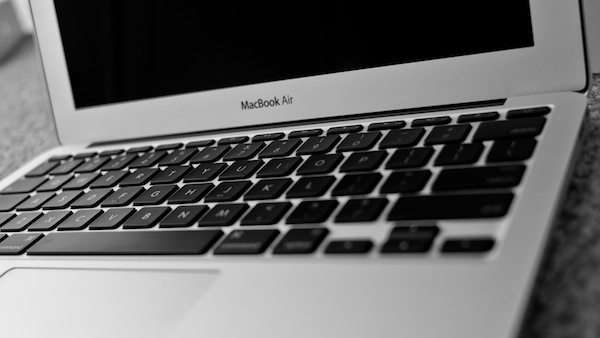 The last thing Google needs following its exciting developer conference (ending today) is for something sharp to pop its big fun beach ball called Chrome. The search and information giant scrambles to fix a bug that sends the newest MacBook Air into kernel panic. That's "crash" to you Mac layfolk.
Starting just shortly after the release of Sandy Bridge-powered Macbook Airs earlier this month, troublesome reports appeared on Apple's support communities where, owners complained their slender machines crashed to the point of kernel panic -- and frequently.
The culprit of the grey screens of death is Google's browser, particularly Chrome GPU acceleration, when used on the Intel HD 4000 graphics chip. What Google calls a "resource leak" is actually a very strange thing. Chrome is a Userland level application -- general applications that have to work through the "system space" / "system level" applications in order to reach the kernel, or brain of the operating system that handles hardware interaction via drivers. However, browsers using hardware acceleration tend to sidestep this, since they use graphics cards to increase rendering and processing for interactive HTML5 browser graphics and animation, and even video.
In a statement first reported by Gizmodo, Google acknowledges the MacBook Air problem stating:
We have identified a leak of graphics resources in the Chrome browser related to the drawing of plugins on Mac OS X. Work is proceeding to find and fix the root cause of the leak.

The resource leak is causing a kernel panic on Mac hardware containing the Intel HD 4000 graphics chip (e.g. the new Macbook Airs). Radar bug number 11762608 has been filed with Apple regarding the kernel panics, since it should not be possible for an application to trigger such behavior.

While the root cause of the leak is being fixed, we are temporarily disabling some of Chrome's GPU acceleration features on the affected hardware via an auto-updated release that went out this afternoon (Thursday June 28). We anticipate further fixes in the coming days which will re-enable many or all of these features on this hardware.
Late last night, Google provided an auto-update patch that temporarily disables GPU acceleration on Mac hardware with the HD 4000 Intel graphics chip. More information is available on the Google Chrome Releases blog.

Photo Credit: