Microsoft should buy RIM as soon as possible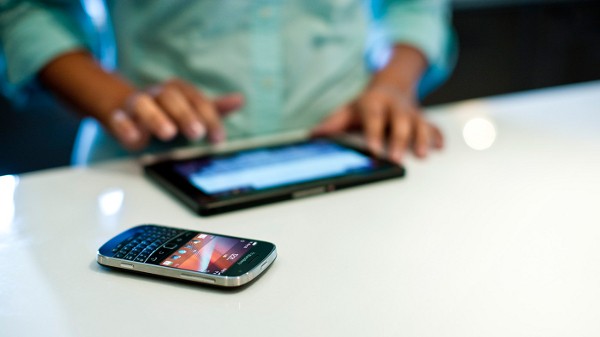 Research in Motion is in trouble. Exactly how much trouble isn't really clear right now, but things are looking bad.. Thorsten Heins, the current CEO, is keeping a positive outlook. He stated this week, in an interview with a Canadian radio station: "There's nothing wrong with the company right now".
Pretty much everyone disagrees with this statement, including the stock market. At the time of writing the share price stands at under $8. This time last year it was $30. Go back to 2008 and the company was trading at $150 a share. RIM also recently announced 5,000 redundancies and losses of $518 million. Heins might say one thing publicly, but in private you can bet he is a worried man.
This article isn't about how things went wrong. It isn't about how RIM bet everything on the continued success of the BlackBerry, and was totally wrong-footed by the iPhone. It isn't about delays in a new operating system, or an underwhelming tablet. Really it isn't. It is about what RIM should do now. Or rather it is about what Microsoft should do now. Microsoft should buy RIM as soon as possible.
Microsoft is of course already heavily involved in the mobile space, in terms of investment if not market share (Comscore recently ranked Microsoft as having just 4 percent of the Smartphone market). The company recently announced Windows Phone 8, and have a strategic partnership with Nokia. Unfortunately that partnership hasn't had the best of starts, with device sales so far proving disappointing. The new Nokia chairman, Risto Siilasmaa, acknowledged these difficulties recently on Finnish TV and said the company was considering a plan B to Windows Phone, should things not improve.
So where does RIM fit into things? Well, squarely serving the enterprise market, where it once reigned supreme. RIM's success was broadly built on the services it provided to businesses -- its secure-push email and handset management features being key examples. But it also made some very good phones, before trying unsuccessfully to copy the iPhone.
Microsoft would dearly love to see its Windows Phone operating system in the palms of executives and presidents around the globe, commanding the same respect that RIM and the BlackBerry once did. Microsoft has undoubted pedigree in the desktop and server enterprise markets, and has tried to make the latest version of its operating system more attractive to enterprise mobile users. But it needs to do more, and buying RIM could be the answer.
A wholesale purchase would allow Microsoft to integrate Windows Phone on BlackBerry devices without compromise, and they certainly have the cash on hand (despite the recent aQuantive $6.2 billion write down). RIM undoubtedly employs some excellent engineers, who would surely add to Windows Phone in a way many enterprises would welcome.
At the same time RIM has produced some excellent hardware devices over the years, even if its lineup has become a little diluted recently. But more than anything a purchase (as opposed to a Nokia-like partnership) would take the pressure off RIM and its increasingly precarious financial situation.
A fresh start under Microsoft, and a narrowing of its focus on the enterprise market, might just allow it to get back to its best. In an increasingly mobile world such a decision could be of almost incalculable value to Microsoft.
Photo Credit: RIM