HTC can blame themselves for weak financial results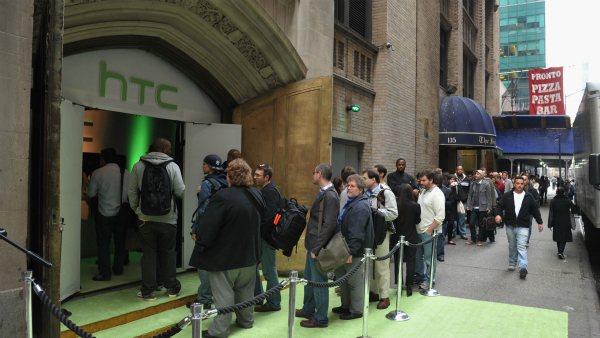 HTC is one of the most important players in the Android world, delivering some of the best smartphones on the market today. In order to improve, HTC UK chief Phil Robertson said that for 2012 they will change their strategy to release only high-quality handsets rather than focus on a high number of devices. That sounded like a great idea at the time and one that was also reinforced by the CEO, Peter Chou. But does it match HTC's recent financial results?
HTC has seen rather disappointing financial results for the second quarter of 2012, the company posting a net income, after taxes of T$7.4 billion ($247.7 million). The profits increased by 65.5 percent over the previous quarter, up from T$4.47 billion ($149 million). Revenues were up as well from the first to the second quarter, from T$67.79 billion ($2.26 billion) to T$91.0 ($3.04 billion), a 34.2 percent increase.
But this year's numbers don't tell the whole story as HTC has been on a decrease in profits from T$17.52 billion over the same period last year. HTC's numbers come on the same day as Samsung's quarterly profits preliminary announcement. Their biggest competitor is thriving from smartphone sales, as you can read on my article about Samsung's Q2 profits.
HTC has faced major problems in the same period, as in May they had their shipments blocked by the US Customs, due to a court ruling on HTC infringing upon Apple's patents. As such, the HTC One X and EVO 4G LTE, the flagship phones HTC sells in the US faced delivery delays. This could have had a worse effect on HTC sales, but the shipments were cleared after HTC had to remove any patent infringing feature.
Disappointing European sales have also hurt the revenues, as the European market is displaying the effects of the financial crisis, the same issue being pointed out by Samsung, which faced similar issues. The Euro is likely to influence HTC's numbers as well as it does in Samsung's case. The currency exchange rate, the T$/EUR parity, is showing erratic changes and instability, with the low ratio not favoring profits from European sales.
Inconsistency in Statements also hurts Profits

Chou insisted that HTC's smartphones will revolve around build quality and a premium experience. Referring to cheap devices, he said that "We won't have good products at that price level". It matters only if that happens, but HTC has had some problems with its flagship phones.
The correct assumption would be that HTC would only release medium to high-end devices, with the emphasis on the build quality. The international version of the HTC One X has been plagued by hardware issues, be it WiFi connectivity or questionable screen quality. HTC provided feedback on the WiFi issue and reassured its fans that it will take care of the problem, but the damage has already been done, especially considering that the HTC One X is their flagship Android smartphone. Issues have been raised about the One S as well, which has seen a change in processor in select markets with HTC using an older generation CPU.
As a matter of fact, this year, starting with April 2012 HTC has released around eight new smartphones (from the Titan II onwards). That is inconsistent with what Robertson declared earlier on, that the company would focus on a limited number of devices, with the current number being higher than expected.
Chou and Robertson gave details on the strategy the company will have for 2012 and taking into consideration what they have declared and what's really happened a conclusion can be drawn. Their efforts have had a minor effect on HTC sales from one quarter to another in 2012, but they haven't managed to reach the same levels as in 2011.
As a personal opinion, HTC is showing inconsistency between the statements made and the number and quality of their devices. Their determination doesn't show in the financial results posted, which can only be attributed to HTC.
HTC made a pledge that it would deliver more quality and less quantity and it's up to you to judge whether that has really happened and what effect it had over their quarterly profits.