Smartphones lift Samsung profits by 79%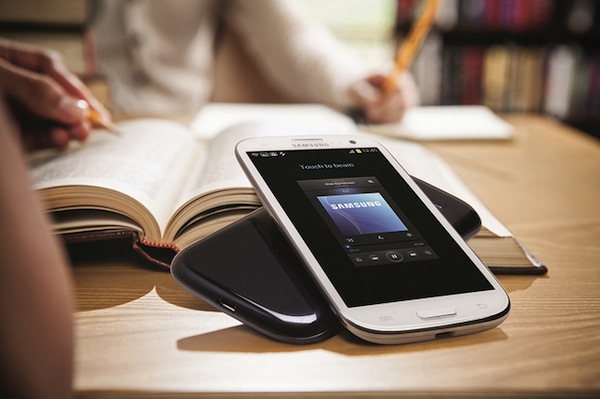 It seems that Samsung didn't get the memo about the financial crisis, and they apparently seem to be unfazed by it. The South Korean company is the best-selling phone manufacturer in the world right now, according to Gartner, and today they collect the benefits for all their efforts, reporting huge profit gains, up 79 percent year over year.
Soaring Galaxy S smartphone sales have helped Samsung become the largest smartphone manufacturer in the world as well, beating Apple in the process. This was bound to have an effect over Samsung's profits this year and the results are starting to show already in their second quarter profits.
Cha-ching
Samsung today released a preliminary second-quarter results -- between $5.7 billion and $6.1 billion; $5.9 billion in profit is 79-percent more than the results they have achieved in the same quarter a year ago, which is an all-time high for Samsung since 2008. Final report is scheduled for July 27.
The results are stark contract to some fellow rivals: HTC reported a 57.8 percent decrease in net profits.
Samsung sales soared, despite patent disputes all over the world, mostly with Apple, the results of which are damaging to all of us as I wrote in a recent article, and despite the fact that they only launched the Galaxy S III in the United States last month (but not at every major carrier, such as Verizon).
Great news for Samsung and for its shareholders (not much for Apple, which may be plotting its revenge as we speak) comes from outlet sales as well, which show a 40-60 percent growth, as reported. This is bound to increase even more as their top-smartphone, the Galaxy S III, hasn't yet shown its full market potential. Samsung expects the S3 to top 10 million sales in July due to its growing popularity among smartphone fans all over the world. It seems like investing in Android was the best idea that Samsung could have had and it shows.
Excellent phone sales have helped Samsung into increasing their profits over previous quarters, by almost doubling their profit growth, with the sales of 50 million smartphones.
But it's not great news all over, as other parts of Samsung have been affected by weak device prices and customer demand, such as consumer electronics and chip manufacturing. The Euro isn't doing them any favors, as the economic crisis in Europe is increasing the costs for the South Korean corporation, despite the fact that Europe is Samsung's biggest consumer electronics market.
An unnamed Samsung official said that cost cuts and price increases are under consideration if the Euro continues to follow the same slippery slope, which is showing inconsistent USD/EUR exchange rates in the recent period. The current trend is unlikely to change overnight, so we can expect Samsung to take measures in the following months.
The Shares don't follow the Profits
Interestingly enough, Samsung shares haven't seen the same benefits as the phone sales, as they have decreased from a May 2 high (1,410 won per share) to a 1,161 won closing price on July 6. Samsung needs to take action, as despite their record profits, their shares are not faring as well. What's more concerning is that the falling trend is unlikely to change significantly in the upcoming period.
Injunctions granted in the United States for Samsung products, such as the Galaxy Nexus and Galaxy Tab 10.1 are showing their toll on share prices and if Samsung doesn't manage to keep patent disputes under control the trend will continue and their shares might go down more than on June 25 (1,132 won closing price, lowest price since February).