VMware CEO Paul Maritz reportedly out in executive swap with EMC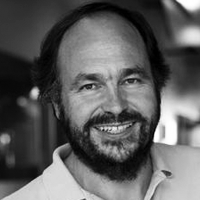 VMware CEO Paul Maritz (pictured right) has reportedly been ousted as the company's CEO, with current EMC Information Infrastructure Products division president and chief operating officer Pat Gelsinger taking his place. The news, first reported by CRN on Monday night, has so far gone unconfirmed. The Wall Street Journal on Tuesday cited its own sources saying Maritz will take the position of vice chairman within EMC.
EMC acquired VMware in 2004. Insiders say that while the two companies initially stated its respective management teams would stay separate, many expected an eventual blurring of those lines and a shuffling of executives between the two companies. Maritz has been with EMC since 2008, and Gelsinger joining a year later.
BetaNews was not able to independently confirm CRN's report with either VMware or EMC as of press time. The news sent VMware's stock tumbling over 4 percent in midday trading, with EMC also down about 1.7 percent. Maritz's future is unclear, and sources did not say whether he had taken another position in the company or had left altogether.
Financial news service Bloomberg was able to contact Maritz, who only told the news wire that "it's just speculation" without elaborating any further on the news.
One possibility is Maritz could be preparing to take the CEO job with EMC. Current CEO Joe Tucci is months away from retirement, and the board is seeking a replacement. Gelsinger was thought to be a top candidate for the job, but with him taking the top spot at VMware, that apparently is no longer the case. Now Maritz could be considered the favorite here.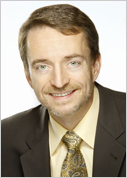 There's another possibility too, and that's disagreements over VMware's business strategies. The timing of the news of Maritz's departure follows news that the company is planning to spin off its cloud assets along with EMC's Greenplum big data initative into a seperate company.
Maritz may have disagreed with this strategy, and either stepped down or was removed as a result. But here's yet more speculation for you: The Register reports that this isn't a "punishment" for the exiled CEO, rather it's indicative of a strategy change within VMware. That may suggest Maritz just wasn't the man for the job and the strategy that VMware and parent company EMC were looking for.
BetaNews will have more on this story as it develops.