EU trustbusters tire of Microsoft tricks, probe Windows 8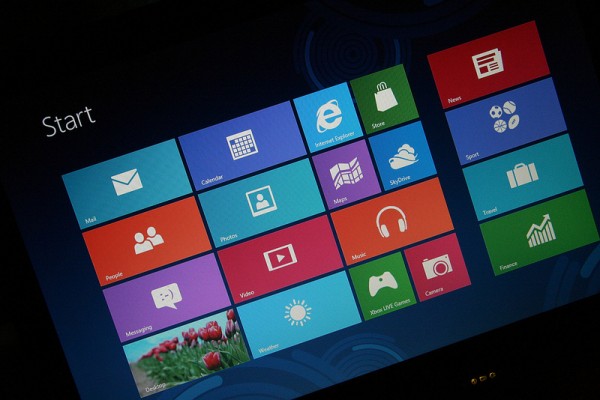 Just days after opening a new Microsoft investigation, European antitrust regulators have broadened the scope. The software giant already faces possible multi-billion dollar sanctions for non-compliance with a 2009 agreement. European Windows users are supposed to get browser choice, but a ballot box mysteriously disappeared when Windows 7 Service Pack 1 released in February 2011. The European Competition Commission has since added Windows 8 to the investigation.
The agreement, which expires at the end of 2014, requires that a browser choice screen must appear in all copies of Windows, including version 8. The browser choice screen allows a dozen alternate third-party browsers to be shown as options for installation besides Internet Explorer -- when starting IE each time, or starting Windows for the first time. Microsoft faces new allegations the browser choice screen is missing from the final version of Windows 8 and Windows RT.
Another allegation is quite serious that -- Microsoft is providing co-marketing funds to computer makers like Dell, Hewlett-Packard or Lenovo to discourage them from setting third-party browsers as default in Windows 8. If true, such action would violate the 2009 EU agreement, which states that Microsoft cannot set conditions that forbid OEMs from installing other browsers on their PCs. Nor can Microsoft retaliate against OEMs that distribute third-party browsers like Chrome, Firefox, Opera or Safari with brand new machines.
There's more. Mozilla, Opera, and Google allege that Microsoft is also blocking access to system APIs that, missing, cripple their browsers in Microsoft's newest operating systems. Responding to these complaints, the European Commission expanded the investigation into the yet to be publicly released Windows 8 and also Windows RT. The latter is the offshoot of Windows 8 designed for ARM processor-powered tablets and other devices. Previously, the Commission had declined to say whether it believed Windows RT is covered by the agreement, but now leans that way.
Stuffed Ballot Box
In relation to the Browser choice exclusions from Windows 7 Service Pack 1, Joaquin Almunia, the EU's chief regulator and head of the EU's Competition Commission states that:
If the facts are confirmed, we will use the legal instruments at our disposal to deter and to punish Microsoft. If confirmed, this would have severe consequences...and there will be sanctions.
In a statement of its own, Microsoft claims the omission was an oversight stating that:
Due to a technical error, we missed delivering the Browser choice screen [BCS] software to PCs that came with the Service Pack 1 update to Windows 7. We learned recently that we've missed serving the BCS software to the roughly 28 million PCs running Windows 7 SP1.
Aped APIs
Even if the EU were to forgive the "oversight" of the Windows 7 Service Pack Browser Choice Screen omission, others would be harder to overlook. The API blocking allegations come from Asa Dotzler, director of the Mozilla Firefox project, and Harvey Anderson, Mozilla's general counsel. Harvey Anderson made a public post about it on the Mozilla official blog back in May 2012 with direct antitrust allegations.
Asa Dotzler then also made several posts [1] [2] to the Mozillazine newsletter, eventually issuing this summation post explaining the crippling nature of the blocked API access with tech diagrams. But his post can be summed up to his key statement:
We could build a beautiful Firefox that looked really nice on Metro, but Firefox would be so crippled in terms of power and speed that it's probably not worth it to even bother.
Google in response released a statement that says:
We share the concerns Mozilla has raised regarding the Windows 8 environment restricting user choice and innovation. We've always welcomed innovation in the browser space across all platforms and strongly believe that having great competitors makes us all work harder. In the end, consumers and developers benefit the most from robust competition.
Strong-Arm Tactics
As for the OEM promotional-marketing funding strong arming by Microsoft, the EC's Antoine Colobani says:
Third parties allege that Microsoft is acting in violation of the browser commitments by discouraging computer manufacturers (OEMs) by means of payments or withholding payments under marketing programmes from setting third-party browsers as default in Windows 8. We will indeed look at these allegations made by third parties in the context of the investigation on Microsoft's compliance with our December 2009 decision.
At this time the EU could not name the OEMs raising the allegations for fear they might be hit with further financial intimidation.
If any or all of these allegations prove true, each violation could be seen as a separate fineable offense. Each fine would be based on the gravity and duration of the illegal behavior. Under EU law, the Competition commission can levy fines as high as 10 percent of a company's annual revenue. For fiscal 2012, which ended June 30, Microsoft posted global revenue of $73.72 billion.
Photo Credit: Pete