Is 99 cents too much to pay for an Android game?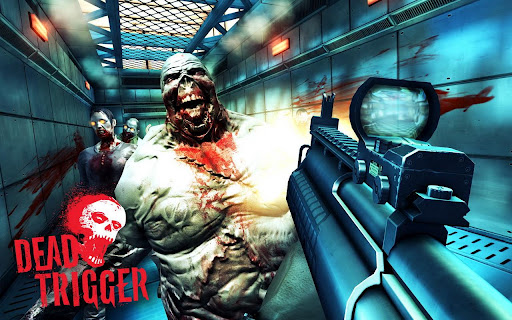 Soon after colleague Randall C. Kennedy wrote that "Piracy is killing Android", developer Madfinger Games complained that incredibly high piracy rate on Android devices is why Dead Trigger is free on Google Play, while 99 cents on Apple's App Store. Is iOS better than Android in this regard?
After an initial price of "as little as buck", some game developers are going free, due to the piracy rate that plagues the Android world. Madfinger Games hasn't provided any statistic as to how many of their game installs account for pirated copies, but according to Google Play numbers their installs are in-between 100,000 to 500,000, with an exponential increase at the end of the last 30 days. The game has been free since July 20, so in just four days its popularity skyrocketed. Does this mean a high piracy rate or just the plain "it's free, I'll take it" thinking?
The game clearly benefits from being offered free of charge, and it's very clear for Dead Trigger and to everyone else that free means higher exposure and install base on mobile devices. "We are using localytics and comparing it with real sales", the company says. It all boils down to this: people wouldn't have bothered to install it if it wasn't good enough or very popular, so if Madfinger Games did sell an insignificant number of copies before going free, the delta in numbers implies a high amount of pirated installs.
Why Android, Not iOS?
Which brings us to this: Is Android piracy overplayed and over exaggerated? Second of all, why is there less of a problem for iOS?
Android app piracy isn't new, and some developers blame Google for not taking the necessary steps to limit the damages. Miles Jacobson, leader of Sports Interactive, which developed the Football Manager game, states: "For a start, there's no working copy protection on the platform currently, so it's pretty easy for someone to get it working. The platform is also very popular in some countries where there's a larger piracy problem than in others".
Jacobson says there's a verified 5:1 piracy rate, which means that out of six installs only one is done legally. So no, Android piracy isn't overplayed and it's not over-exaggerated either. It's a real problem, and Google has to make right by developers, because not all can make a profit from free software without resorting to ads and other unpopular tactics.
Jacobson adds that "There are server costs for downloads of skins, extra customer support and QA costs (because many pirates still ask for customer service), costs of looking into future business models to protect things better, costs associated with taking down links to pirated versions of the game -- all these things take time, money and have an opportunity cost too, as that time could be spent doing other things".
Why and How
Android smartphones appeal to a wider market audience than iPhone, simply because of their diversity and price range. Most Android devices are cheaper than their Apple counterparts and combined with the benefits the platform has it comes as a given that they also have a larger user base and therefore the piracy rate can be higher. Unless there's a person out there that hasn't yet got the hang of searching with Google, Bing or any other search engine, everyone can find a pirated copy of an application right now.
Is it easy to install software outside of Google Play on Android? Sure it is, as Android makes restricting application installs less of a priority and allows for the possibility of installing directly from the Internet -- sideloading -- hence the problem many developers have with Google for not imposing more restrictions. By comparison, Apple restricts apps to its own store. Sideloading apps, and jailbreaking, are common activities among Android users, and Google even encourages the behavior.
On the other hand, plenty of iPad or iPhone owners don't bother with jailbreaking. First of all, jailbreaking isn't a one-click process and second of all it's not easily available to the most recent iOS versions, being especially a problem when Apple decides to update their operating system to block any jailbreak loophole. It's much more difficult for users to install pirated apps compared to Android.
Dead Trigger fans side with the developers on Facebook, with plenty not regretting the 99 cents originally asked by Madfinger Games. But one very important question does come to mind after all this. With the flagship Android smartphones costing more than $600 unlocked and the cheapest starting typically more than $100, is 99 cents too much to ask, when we're talking about less than 1 percent of the purchase price?
Why wouldn't someone pay 99 cents to legally get the application they want?