Modders rejoice: Google posts Jelly Bean factory images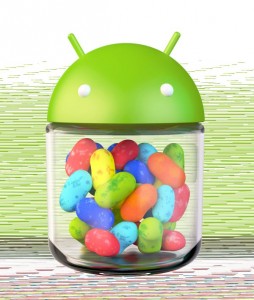 Google has posted Jelly Bean 4.1.1 factory images for the Nexus lineup on their developers website. It's reason for modders needing to restore the factory default image to rejoice. Unlike other Android devices, the Nexus lineup benefits from Google's direct support and timely updates as well -- Galaxy Nexus received Jelly Bean 4.1 about two weeks ago.
Jelly Bean factory images are available for all Nexus devices, starting with the Nexus S up to the latest released, the Nexus 7. It just shows that Google is committed to updating its lineup of branded smartphones, even after almost two years since the release of the Samsung-made Google Nexus S.
The catch: in order to restore you have to unlock the bootloader before installing the factory image; Google recommends to lock it again afterwards for security reasons.
Google states that if you have used the AOSP project, the Android Open Source Project and you had a custom build installed on your device these factory images will be the key to returning to the way Google wanted the software to be aka default; the Jelly Bean binaries have been available since three weeks ago on the Android Open Source Project.
It's not all good news for everyone, as Google has yet to release an update to the Verizon Wireless CDMA/LTE Galaxy Nexus smartphone, leaving Verizon owners in the dust. As a reference point, the Verizon Android 4.0.4 update was pushed via OTA roughly two months ago; that was two months after Google announced the rollout of the Android 4.0.4 on GSM Nexus devices and Motorola XOOM. Verizon was two months late to the party and together with the lack of a Jelly Bean update, more delays can be expected. Hopefully Verizon will release an update soon, because any delays only adds to the fragmentation issues pointed out at Android.
Google hasn't yet posted a changelog for Android 4.1.1, but the first iteration of Jelly Bean brought a number of important changes, among which Project Butter, Google Chrome and Google voice search are the most notable.