Twitter was wrong to suspend Guy Adams' account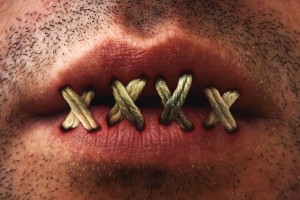 Will you be next?
If you missed the controversy, read colleague Ed Oswald's "NBC pressures Twitter to shutter account of journalist critical of Olympics coverage", then come back for my reasons why Twitter cocked up. Royally. His headline says it all, if you'd like to keep reading here. For a service often praised for supporting free speech, Twitter suppresses Guy Adams', presumably to protect a media giant and business partner. The suspension should matter to anyone using cloud services or supporting online free speech.
Here's what we know: Adams was highly critical of NBC's Olympics TV coverage. Among the tweets he posted the email address of the president of NBC Olympics. The network complained, citing Twitter's privacy policy. The service suspended the account. As I write, the account remains suspended.
Adams explains what happened in a The Independent story posted earlier today. He got just about as much response why from Twitter as we did. Ed and I both sought comment and got zilch. He emailed, and I called the corporate office. Twitter really doesn't want reporters talking to the media folks. Phone options are enter extension, customer service or communications. I chose comm and was instructed to email the press office. Hitting "0" did nothing, either.
NBC does better, acknowledging in a statement obtained by BetaNews: "We filed a complaint with Twitter because a user tweeted the personal information of one of our executives". The offending Adams' tweet: "The man responsible for NBC pretending the Olympics haven't started yet is Gary Zenkel. Tell him what u think! Email: [email protected]".
Public or Private?
The question then: Did Adams' violate Twitter terms of service? Since the service refused to directly speak for itself, let's turn to what's already online, starting with this:
Posting another person's private and confidential information is a violation of the Twitter Rules.

Some examples of private and confidential information are:

credit card information
social security or other national identity numbers
addresses or locations that are considered and treated as private
non-public, personal phone numbers
non-public, personal email addresses
Jumping to a linked page, Twitter states: "If the account is violating our policy, then you can file a report and we will investigate the account. If the account is in violation, we will suspend the account". Going back to the first page again: "If information was previously posted or displayed elsewhere on the Internet prior to being put on Twitter, it is not a violation of this policy".
S-o-o-o-o, if Zenkel's email was posted somewhere else on the Internet, then by Twitter's own policy, Adams violated nothing.
Finding out isn't easy, now that news of Adams' suspension is everywhere. I spent more than an hour this evening trying to find Zenkel's corporate email address, but because it's now everywhere in news stories, the search literally is for a needle in a hay field. I finally came up with an obscure page that I had seen earlier in an LA Times story. That's from organic search, and only after thousands of entries. Over at SearchEngineLand, Danny Sullivan found a few more -- and the same polluted search results.
The irony: The account suspension did much more to publicize Zenkel's email address than Adams' solitary tweet, exponentially.
By a strict interpretation of Twitter's "If information was previously posted or displayed elsewhere on the Internet prior to being put on Twitter, it is not a violation of this policy", what did Adams violate here?
Broken Trust
The real question: Why did Twitter act so quickly to squash Adams' NBC London 2012 coverage criticisms -- and granted there were many? Consider this: Just last week, NBC and Twitter announced a partnership for the games. Zenkel says in a statement:
With the eyes of the world focused on London, there is no doubt that the conversation on Twitter will rage around the competition, the athletes and the incredible stories from the Games. This partnership with Twitter will enable NBC Olympics to make an enormous contribution to this conversation, bringing the swarm of attention surrounding the London Games our expertise, depth of content from our years of preparation, and the unique access to the Games only NBC Olympics has in London.
There's an official NBC-supported Olympics Twitter page, with more than 1.3 million followers -- and 938 tweets as I write.
So let me get this straight. Twitter supports free speech in far-fling countries like Egypt or Iran but not from UK journalists who criticize the cloud service's business partners? Is Twitter really protecting privacy or its NBC partnership? You can guess my answer. Twitter executed piss-poor judgment here, and despite the media storm -- around this, ah, event -- continues to do so.
This morning, in response to a writer presenting a third-party source for a story, I wrote in group chat:
In human relationships there is a misconception that love conquers all, that it's more important than anything. Actually, trust matters much more. Trust is the foundation of all relationships and framework for all cultural moral and ethical systems. In news, trust is a paramount. People need to trust that we report as accurately as possible. Even when I write snarky stories, there's still a relationship of trust.
Trust is vitally important with cloud services like Twitter. You trust them with your information and, here, to be soapbox and hub for online relationships.
As a journalist seeing one of my peer's free speech being suppressed, I lost trust in Twitter. Adams' account suspension was too quick and convenient. Twitter was wrong to suspend Adams' account.
Photo Credit:  AR Images/Shutterstock