5 things I hate about Gmail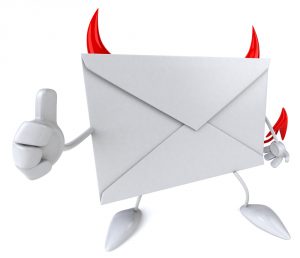 Let me preface this article by saying I'm a long time Gmail fan. I signed up as soon as an invite came my way, and have used it as my primary email service ever since. Although I now have an Outlook address, and really like what Microsoft has done with its Hotmail replacement so far, I can't see switching over to it full time. I'm too attached to Gmail to ever think of saying goodbye.
But, that said, I'm not as enamored with the webmail service as I used to be. There are just certain issues that prevent me from really, truly appreciating it as I have in the past. Gmail is still great, and I don't want to appear churlish about a free service that mostly outshines the competition, but here are some problems I have with it.
1. It can be frustratingly slow. I have a fast computer with a 100Mbps Internet connection, and I use Chrome. Gmail should be very snappy for me, but a lot of the time just isn't. It sometimes takes an age to load, and emails don't always display immediately when clicked on (and occasionally take a suspiciously long time to arrive). Searching for messages can be pretty slow too. Granted I have a fairly busy inbox (74-percent full) with years and years of stockpiled emails, but I'm not sure that's an excuse. Today, Gmail is actually very nippy for me but yesterday I had to check the speed of my connection to see if there was some sort of problem. There wasn't.
2. The new design. Okay, so it's not exactly new any more, and while I have got used to the changes (no change aversion here), I still prefer how Google's email service used to look. Although Outlook clearly gets its inspiration from Gmail, I actually prefer its design, which feels more intuitive. Partly, I'm sure, because I generally prefer text buttons (which say what they do) to more confusing icon-only ones.
3. Google scans my messages. Yes, I know this is done automatically and there's not a team sitting in a room somewhere physically reading every email I receive in order to serve up tailored adverts, but it's still creepy. The press release for the new Outlook took great pains to point out that the webmail service doesn't scan anyone's messages, and that will be a big plus for a lot of people already worried about what information the big G holds on them.
4. Gmail offers too many superfluous features. I like some of the Labs offerings -- in particular Background Send and Undo Send -- and I like the fact I can enable or disable them. But I really don't need a lot of the extra elements that Google has forced upon me, such as Tasks and Google+ Hangouts (or any Google+ features for that matter). I use Gmail for email. A "Get rid of the guff you don't use" button would be lovely.
5. Offline mode is only available in Chrome. I use Chrome most of the time, but I also use Firefox. Why isn't there an official offline option for Mozilla's browser yet? Last August Google mentioned making its Gmail Offline extension available for other browsers. I'm still waiting.
Those are my pet peeves. But if you could change one thing about Gmail, what would it be?
Photo Credit: Julien Tromeur/Shutterstock