Why aren't you mobilizing your business in the cloud?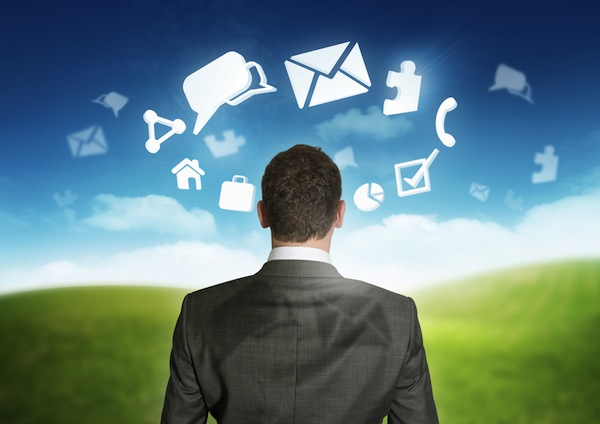 Is your business cloud-ready? More importantly, are you using the cloud to mobilize your business? Mobile connectivity has become crucial to businesses, and in many cases a necessity. While on the road, it's important for your employees to have access to their email, mission-critical business applications, and the Web itself.
A recent study by research firm SMB Group showed that small-and-medium businesses are looking to mobilize, not only increase productivity but save money. Forty-four percent of all respondents said the ability to work from the field was a driving force in their mobile business strategy, while one-quarter say the ability to make decisions faster was a key factor.
That said, it's crucial to make the right decision when planning out your mobile business strategy.
Big, Big Data
Businesses transfer larger amounts of data, which vary based on the business: remote monitoring of company assets, telemetry data, security footage, fleet management, or offsite diagnostics are just a few data-intensive applications. Machine-to-machine solutions may help manage those costs.
Verizon is one of the companies focusing on M2M solutions, and might be the answer to manage big data in your IT deployment. The company currently offers four separate solutions along these lines, which can be customized based on need.
These include VMware vCloud Express, Verizon's on-demand computing solution; Enterprise Cloud, which offers IaaS functionality; colocation services in Verizon's more than 50 data centers worldwide; and managed hosting, which offers 24/7 managed services for both virtualized and dedicated resources.
Taken together, Verizon's cloud computing suite is an alternative to other major scalable computing offerings, including those from Amazon and the recently announced Oracle cloud. All these companies see a growing market -- and a lot of money to be made -- in big data.
It's About The Apps, And The Support
While getting into the cloud makes good business sense for these companies, the services are only as good as the apps available. It's the reason why Oracle made a big deal out of the 100+ apps its cloud supports, and why Amazon repeatedly boasts about its widespread support among cloud software developers.
In Verizon's case, the company has announced support for its own suite of business apps, as well as the popular Google Apps for Business. It will also host private app stores for its customers, which are vital for those looking to provide a central location for its employees for company-specific applications.
Obviously, Verizon is a communications company, so some type of communications product is going to play a key role. The company offers something called "Unified Communications and Collaboration as a Service (UCCaaS)" (which we'll discuss in the next section), as well as a mobile payment solution from Intuit GoPayment.
Given the success and popularity of Square, and its quick adoption among small-and-medium businesses, it should be no surprise that Verizon has decided to include such a service in its own mobile business packages. Mobile payment processing is a big deal, especially for those businesses where a large majority of the workday (and week) is not spent in an office.
You might also remember as part of the Oracle announcement that company's focus on what it called "world class support". Most cloud providers these days realize the key to a successful cloud offering is not only giving customers the computing power and application support they want, but also the support to ensure that it all works.
When choosing a cloud solutions provider, ensure it has sufficient support resources. Verizon points out to us that it has 3,000 professional consultants on call, which seems to suggest they're taking the support side of things just as seriously as Oracle has.
Staying Connected Inside and Outside the Office
While mobile connectivity is important, so is staying connected within the office. As mentioned previously, Verizon is a communications company first, which means their business cloud offering will highlight these inherent advantages.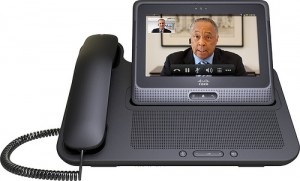 The company features two devices that showcase its advanced communications strategy: the Cisco Cius, and the Mobile Unified Communications Client and Docking Station.
The Cisco Cius is a detachable business tablet integrated with a desktop phone that allows employees to use Cisco video and web conferencing tools. The Cius supports WebEX, and can improve communications through its wide array of telepresence and instant messaging features.
For those worried about security, data is protected through the Cisco AnyConnect Secure Mobility Client to ensure that data never falls into the wrong hands.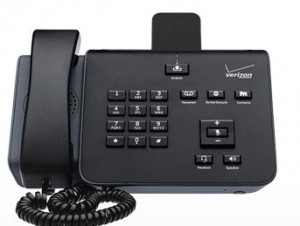 The Mobile Unified Communications Client and Docking Station offers PBX functionality through select mobile devices, and allows mobile users to take advantage of features available through your PBX system -- such as low-cost international calling -- that might not be available on their handset.
To enable the PBX functionality, all the employee needs to to is dock their supported smartphone in the provided dock at the top of the phone. It's as simple as that.
To support SMBs advanced communications needs, Verizon offers Unified Communications and Collaboration as a Service, which like any cloud service allows them to pay for only the needed resources.
Top Photo Credit: James Thew/Shutterstock