Android leads, iOS follows, Windows Phone shows surprising growth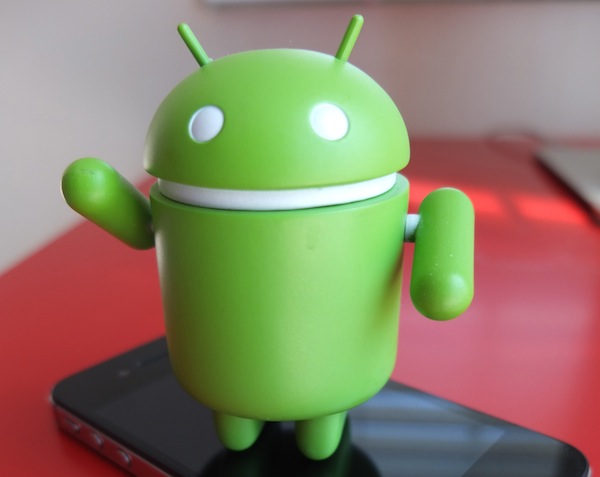 Canalys released its latest report on the state of the smartphone market based on shipments in Q2 2012, and the results provided by the estimates are going to stir some emotions among Android and iOS fans. Android dominates the market with iOS following its lead, but not from up close.
Android, Google's smartphone operating system, shipped in 107.8 million devices in Q2 2012, a 100.10 percent increase over Q2 2011 when Android smartphone shipments reached 51.2 million units. Shipments have more than doubled year over year, and at the same time the share in shipments increased as well. In Q2 2011, Android shipments accounted for 47.6 percent of the smartphone market, and in Q2 2012 they have grown to 68.1 percent which is a 43.06 percent increase over the same period last year.
How does Apple's operating system fare against Google's Android? iOS shipments accounted for 20.3 million units sold in Q2 2011 and year over year they have grown in Q2 2012 to 26 million, a 28.07 percent increase. How did the increase in Apple smartphone sales affect the share in shipments? Despite increased volumes, iOS only accounted for 16.4 percent market share in smartphone shipments in Q2 2012, a 13.22 percent decrease from the 18.9 percent share in shipments from Q2 2011.
As we have seen again and again throughout the last few years, Android and iOS are the two top-tier mobile ecosystems. But what happens with the rest of the pack? Let's start with Windows Phone, which is faring better than it did in Q2 2011.
Windows Phone has actually managed to grow. Shipments have increased from 1.3 million in Q2 2011 by 292.30 percent to 5.1 million units sold in Q2 2012. Not only shipments have grown, but share in shipments as well, from 1.2 percent in Q2 2011 to 3.2 percent in Q2 2012, a 166.66 percent increase year over year.
Nokia's preferred operating system was Symbian not long ago, but as it has fallen out of the upper echelon of manufacturers in the smartphone market, the consequences are still being felt. Symbian accounted for 18.1 million units sold in Q2 2011, but it has decreased by 64.64 percent year over year to 6.4 million devices in Q2 2012. Not only that, but share in shipments followed, dropping from 16.8 percent in Q2 2011 by 75.59 percent year over year to 4.1 percent in Q2 2012.
RIM hasn't been forgotten, and it too has been affected through the decline of BlackBerry as the preferred smartphone operating system. BlackBerry accounted for 12.5 million units sold in Q2 2011, but has lost 32 percent in shipments year over year, which only account for 8.5 million devices sold in Q2 2012. If BlackBerry accounted for a share in shipments of 11.6 percent in Q2 2011, it can only claim 5.4 percent of it, down by 53.44 percent year over year.
Smartphone shipments increased year over year from 107.7 million in Q2 2011 to 158.3 million in Q2 2012, a 46.98 percent increase. If the U.S. market apparently reached its peak, the smartphone market has room to grow worldwide.
Apple, despite selling more smartphones (iPhones) hasn't succeeded in gaining a higher share in shipments, losing over the same quarter last year, but Android manufacturers have managed to both sell more devices and gain a higher share in shipments. In report to Android sales, the iPhone sales are indeed slowing. Android is more popular than it was before and there are the numbers that prove it, while iOS is clearly far away from the little green robot. Compared to Android, iPhone sales used to be 2.51 times less than Android in Q2 2011, but in Q2 2012 iPhone sales are 4.14 times lower than Android sales. In other words, a 39.37 percent decrease year over year.
Microsoft should be pleased by Windows Phone as shipments and its share in shipments have grown as well and it's the only operating system besides Android that actually managed to have better sales year over year. RIM is going through tough financial times and no new smartphones are to be released this year. The situation will only get worse, despite yesterday's announcement of the 4G LTE BackBerry Playbook and from the currently available information it's the only new product to be released until 2013.
Considering the estimates, RIM's retirement until 2013 and Symbian's abandonment, three main players will share the market: Android, iOS and Windows Phone. Who will come on top next year? Odds are Android, iOS and Windows Phone will rule the smartphone market in this order, but who's to say there will be no surprises?