Apple's dock connector update may trigger refresh of entire product line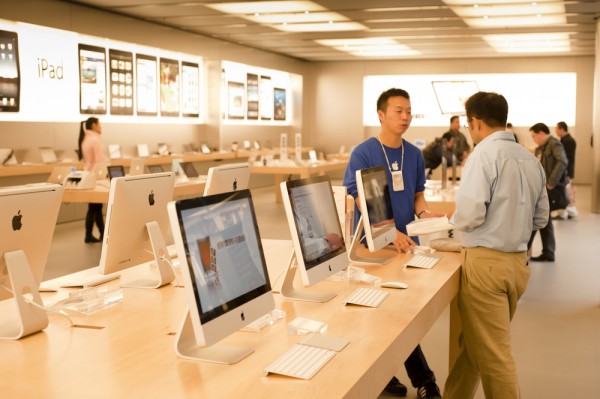 While the focus on Apple's next big thing has surrounded the likely release of the iPhone 5 next month, the Cupertino, Calif. company's decision to change the dock connector may affect its entire product line, a new report claims.
Rene Ritchie at iMore says sources told the publication that the entire iOS device lineup will receive a refresh when the iPhone 5 launches, rumored to occur on September 12. The report claims that date will see a refreshed iPad, new iPod nano and iPod touches, the iPhone 5, and even the debut of the 7-inch iPad.
Such a massive refresh would be unusual for Apple, which traditionally separates these unveils. At the same time, a move to a smaller dock connector presents an issue for the company itself and especially third-party accessory makers, who would for a period of time have to deal with producing accessories for two types of Apple dock connectors.
A single refresh of the entire line will allow for a gradual phase-out of the 30-pin connector to the new 12-pin one, which is believed to be a result of Apple needing more space for the LTE chipset and additional battery power. It also allows Apple to move the headphone jack from the top to the bottom of the device, which has been frequently mentioned as a likely design change in the iPhone 5.
For the other devices, it may not be as much about space as continuity and for the reasons already stated.
A change from the 30-pin to 12-pin adapter may in some cases obsolete a large number of accessories, however there has been some talk of an Apple-produced adapter being offered in the short term. Details have been scant, but it would not be out of the ordinary for Apple to do such a thing.
When the company updated its MagSafe adapter port, it offered an adapter for older models. It has also done the same with various display adapters, which sometimes were included in the box. While it is not clear if Apple will do the same thing with the dock connector adapter, there is precedent for such a move.
As for iMore's claims of a new 7-inch iPad, the site might find some validation in its rumors from events surrounding the Apple-Samsung patent trial currently underway. Reuters reported over the weekend that Apple officials were discussing a 7-inch model as early as January 2011, even as its ailing CEO Steve Jobs was publicly decrying such an idea.
These e-mails indicate that Jobs may have been speaking out of both sides of his mouth: Reuters described Jobs' attitude towards the suggestions of a 7-inch iPad as 'receptive'.