Need a quick-and-easy image viewer? Try ACDSee Free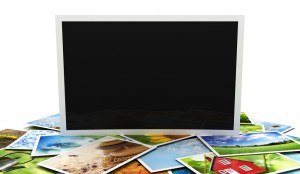 ACD Systems has announced the release of ACDSee Free, a simple and speedy PC image viewer.
The program supports the most important image formats (BMP, GIF, JPEG, PNG, TGA, TIFF, WBMP, PCX, PIC, WMF, EMF), and really does seem to be fast, loading and displaying just about anything at very high speed.
And once you've opened something, ACDSee Free provides all the usual image viewing options. There are plenty of zoom controls, for instance; you can rotate an image, set it as your wallpaper, delete it, maybe save the file as another format (BMP, GIF, JPEG, PCX, PNG, TGA, TIFF and WBMP exports are supported).
Printing is particularly strong. You can print an image to a standard size (4 x 6, 5 x 7, 10 x 8 inches, whatever you like); there's full control of the filter to be used if resampling is necessary; you can tweak your image gamma, add custom header and footer text, control the image position, rotation, aspect ratio and more.
And the program Options dialog hides a few useful settings, including the ability to keep the viewing window on top of everything else.
Of course ACDSee Free is still a relatively basic viewer. It doesn't have a thumbnail browser, for instance, and the program's format support is strictly essentials-only (try to open a RAW or ICO file, say, and you'll be out of luck).
The program is also fast, configurable and easy to use, though, and if a basic image viewer is all you need then ACDSee Free is definitely worth a closer look.
Photo Credit: Leigh Prather/Shutterstock