Check your pulse -- automate the dynamic enterprise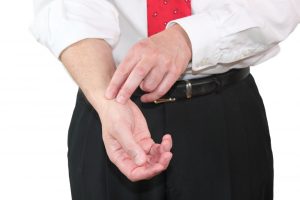 How do you keep up with the pulse of your business? For most companies, everyday activities are based on business processes that are repeated and repeatable. A retail company takes in sales. They process credit cards. They order more stock. They replenish inventory. A manufacturer procures raw materials in a global market. Then, they transport them to the manufacturing facilities. Finally, they create their product and distribute it.
No matter what the business or the task, every activity that costs or makes money is governed by a process. In the current business landscape, most businesses run these processes using IT tools. Managers look to IT to build in logical, dependent frameworks that keep the whole business running like clockwork. With the Internet, Cloud and mobile technologies, IT also has the task of connecting all of these activities together so that they can be controlled, orchestrated and monitored from almost anywhere.
But that's a tall order. While it is possible to connect and monitor all of the many processes in an ever-changing business, it's hard to do in practice. Ordinary business processes like order-to-cash, meter-to-cash, business intelligence refresh, backup, system copy, procurement, replenishment, period-end close and many others demand deep collaboration between business and IT on a broad scale. They also demand collaboration between different segments of the business and might be hard to connect automatically.
Manual Madness
IT professionals are typically tasked with finding solutions for this. They run automated activities wherever possible and provide businesspeople with whatever they can. When the IT wizards can't make a complete business process work or connect automatically, they fill in the gaps with manual work. Very often, that manual work is a significant drain on time and resources for both business and IT professionals. Plus, if either side has to stop at any point to wait for coordination, approvals or to examine technical details, the whole process stops until both sides can reconvene and determine next steps.
This kind of fractured system creates delays and generates costly errors wherever it's found. And it's found practically everywhere. It makes a business less agile, less informed and at greater risk. It also creates a false sense of security. In reality, the information provided by a system dependent on manual patches is full of blind spots and may not give business leaders the detailed information they need. Dynamic businesses need a better solution.
Enterprise Business Process Automation
Analysts agree that if a process is repeatable -- it should be automated. But how can a modern, diverse enterprise build manageable, adaptable and connected automation? Where do they start to align business interests and IT capabilities? The answer is surprisingly clear. To do this, they need enterprise business process automation.
Enterprise business process automation begins by changing the focus from individual process steps to achieving meaningful business goals. Once you pinpoint your goals, you employ a flexible automation platform to deliver measurable value by connecting business processes across disparate systems and eliminating manual tasks. It's a holistic way of bringing IT and business process management together. Enterprise business process automation offers the benefits of complete control without the need to micromanage every step of every process.
Effective enterprise business process automation enables all business and IT stakeholders, regardless of role, to actively participate in process execution. It requires a certain, flexible and adaptable kind of technology, a clear approach and the right people to get the job done. But it's possible for almost any business to accomplish.
Photo Credit: ArTono/Shutterstock
Jeff Rauscher is director of solutions design for Redwood Software.  He has had more than 31 years of diversified MIS/IT experience working with a wide variety of technologies including SAP, HP and IBM. His past work has included 16 years of sales support with focus on both pre-sales and post-sales activity, and 17 years of large data-center environment computer operations experience.