Will Windows 8 make Linux the new gaming OS?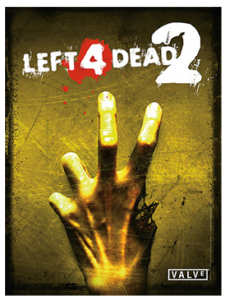 Windows 8 gets grief from all angles, including from the gaming industry. Valve's boss Gabe Newell recently called the forthcoming OS "a catastrophe for everyone in the PC space", and Blizzard's Executive vice president of Game Design, Rob Pardo, tweets that Windows 8 "was not awesome for Blizzard either".
There are a couple of reasons why Gabe Newell, who worked at Microsoft for 13 years before leaving to form Valve, doesn't like the new operating system. The awkwardness of running games through the interface formerly known as Metro is the most obvious issue, but the integrated Windows Store, which will directly compete with Valve's distribution service Steam, is a much bigger concern for the company.
Rather than just complain about Microsoft's plans, as most firms in its situation might do, Valve has made the decision to embrace Linux and make a large portion of the 2,500 games currently available on Steam, compatible with Ubuntu. A move it describes succinctly as a "hedging strategy".
Doing so isn't going be an easy task. Linux really isn't a gaming platform, what with a lack of driver support for 3D cards, and the fact that most Windows games rely on Microsoft's DirectX. But Valve isn't duly worried by such details. Although it's very early days, the company has been working with NVIDIA, AMD, and Intel to improve graphic driver performance on Linux and, according to a blog post, has already seen impressive results, raising the FPS of Left 4 Dead in Linux from a meager 6FPS to a blistering 315FPS – 44.4FPS faster than in Windows.
Getting one of the company's own games to run speedily under Linux is one thing, but getting other developers to spend the time and effort to do the same for their games is something entirely different, especially when Linux on the desktop has such a trivial market share (around 1 percent to 2 percent). But if Valve can do much of the heavy lifting, and make porting between platforms much easier, it's possible the firm might be able to persuade other developers and publishers who are unhappy with Windows 8 to give Linux a chance.
There are other stumbling blocks besides technology standing in the way of Valve's grand plan. A large portion of the Linux community is likely to resist the idea of DRM-protected games polluting the open-source platform. Richard Stallman, the founder of the Free Software Foundation and the GNU operating system, says the selling of DRM-protected games would be "unethical" but admitted, "in direct practical terms, this development can do both harm and good. It might encourage GNU/Linux users to install these games, and it might encourage users of the games to replace Windows with GNU/Linux. My guess is that the direct good effect will be bigger than the direct harm. But there is also an indirect effect: what does the use of these games teach people in our community?"
The truth is Valve probably doesn't really care too much about the existing Linux community. It's hard core gamers who don't like what Microsoft is doing to Windows that the money will come from, if it comes from anywhere.