Laplink CEO: Windows 8 will ensure Microsoft's dominance in the enterprise

You can't have failed to notice that Windows 8 is attracting a lot of negative press. Some commentators, such as myself, have said it will flop, others that it will be the new Vista.
But not everyone thinks the updated operating system is a disaster. Thomas Koll, CEO of Laplink, is actually pretty positive about Windows 8's chances, and took the time to sit down with me and share his views about that and other topics, including flat PC sales, Microsoft Surface and tablet adoption in the enterprise.
Could you please provide a bit of background on yourself for the benefit of the readers.
[TK] Sure. I'm a Microsoft alumnus from 1988 -- 2001. All of my positions at the company were in sales-related functions, including corporate sales, country manager Microsoft in Germany, corporate vice president at Microsoft in Redmond responsible for one of the five sales divisions.
I've been the CEO of Laplink since 2003. For over 25 years, Laplink has been a global leader in PC connectivity, helping more than 15-million PC and Mac users worldwide who migrate, transfer, synchronize, share and remotely access billions of files per week.
Great. Let's start by talking about the PC market. Second-quarter PC shipments were poor. They're flat globally, and down somewhere between 5 and 10 percent in the United States. Why do you think this is, and what do you see happening in the future?
[TK] The PC market is weak for several reasons. The weak economy has negatively impacted consumer spending overall, which includes computers. But perhaps more importantly, many consumers are choosing to use their limited budgets to buy new and additional devices like smartphones or tablets. I think only a small percentage of consumers have actually replaced their PCs with a tablet (and even less with a phone), but they clearly are extending the life of their existing PCs and not replacing them.
The result is many PC purchases have been postponed; for consumers who do much of their "consuming" (email, Facebook, music, video) on non-PC devices, they can squeeze a few more months (or years) out of their computers. Extending the life of existing PCs, a weak economy, and spending on non-PC devices has combined to significantly slow sales.
But the PC is not dead. We may love our iPads, we may love our new phones, but we'll keep a PC around. It's just that we won't replace it as frequently as in the past.
Windows 8 is dividing opinion with some people predicting the new OS will be the next Vista. What do you make of it?
[TK] It certainly will not be Vista. Vista was considered a technology problem. Big memory needs, incompatible with the existing applications, high expectations from users. Win8 addresses a different set of issues. It brings a consistent UI across form factors, is very focused on the consumer buyer, and retains compatibility with older applications.
There will definitely be a group of people not liking it, but I hear more and more positive comments. Due to the additional market it addresses, there will be very controversial discussions (like iPad vs. Win8UI), but these should not to be compared with the traditional Windows PC user community's opinion.
What features do you like and dislike about the new OS?
[TK] I like the new style UI, faster integration with data sources, compatibility with Win7 apps. But I don't like that the classic view is being reduced in functionality. There is no good reason to switch to a new apps start-up model (no Start menu).
Are there enough features for the business user? Will the new UI entice business users to switch? I think there is a risk that some users (and perhaps many businesses) will want to downgrade new PC purchases to Win7. There's nothing wrong with that, but it will create negative publicity.
What do you think Microsoft needs to do to succeed with its Windows 8 launch in order to reclaim the ground the company has lost over the past decade?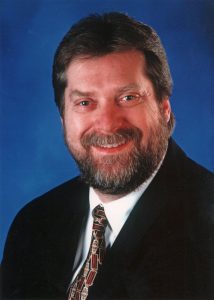 [TK] The debate about the "lost decade" is a bit silly. Microsoft has made great improvements in the last 10 years. The enterprise market has grown very strongly, new markets like the Xbox conquered; new communication products like SharePoint are dominating…
Yes, Microsoft did not have the "usual" wins in the smartphone and tablet markets, which today dominate the "excitement factor" for many consumers, but these things can change quickly. Some years ago, everyone thought that netbooks running Linux were a major threat to Microsoft. But in the end, most Netbooks ran Windows.
Apple and Android did a great job of creating a new market, but don't count Microsoft out yet. That being said, I do think Win8 needs to challenge these alternative operating systems. That won't be easy.
But let's not forget that we use a lot of Microsoft products on these non-Windows devices such as Exchange, Office, Skype, etc. With Skype alone, Microsoft has the potential to dominate the Internet calling/communication market.
For me, I think Win8 success will mean that Microsoft will be able to defend its enterprise dominance and get Win8 tablets as the default choice for corporate users. And, of course, the company will need to obtain some share of the existing premium tablet market for consumers. (I expect Apple will stay the premium market leader and Android the lower-cost choice). If Microsoft can do this while turning Surface into a hit, then that's a pretty good outcome for the company.
Microsoft will remain a dominant ecosystem, but we will certainly see alternates become more and more available for consumers, like Apple and Google. However, these guys only play in the consumer space and they have no offerings for businesses or government, today. Microsoft must use Win8 to keep Apple and Google confined primarily to the consumer space.
Laplink has forecast there will be 125 million users of Windows 8 in the United States alone within 18 months of it being released, with a large proportion coming from consumers buying new hardware to take advantage of the OS's capabilities. What's this predication based on?
[TK] Win8 will be shipped by all OEMs. Automatically it will be as successful as Win7 unless the PC market crashes. If 350-million PCs are shipped in the next 12 months, then it will be easy to reach those numbers. I would think that this number is conservative for 18 months given that there likely will be an increase because of availability in different form factors than in the past, as well as the proliferation of non-PC devices as WinRT tablets.
What's your view on tablets? Will they totally replace laptops and/or desktops in the future?
[TK] No, definitely not, but the form factors will morph somewhat. Is Surface a tablet or a PC? Yes. Is a WinRT a PC? Might not be. However, the tablet (with keyboard) might replace a certain percentage of PCs that have been used for "consumption" (email, web browsing, limited text input). I think tablets and phones are like microwave ovens -- very convenient, very easy, but every home still has a conventional oven.
What do you think about Surface?
[TK] It looks like a good tablet (with a keyboard). Microsoft has to transform itself into a company with a hardware division, which should not be the biggest problem, as it has done so for Xbox and peripherals in the past. But if Surface can scale, it will be a major transition for Microsoft. If that happens, we can expect a major reorganization to follow.
Laplink has said it envisions significant enterprise adoption of Windows 8 tablets, but will businesses really want to spend a fortune on new technology? Surely maximizing their existing hardware makes greater sense?
[TK] Businesses will spend on new technology if there's a positive ROI attached. Already, tablets are coming into the enterprise -- mostly iPads. Today, 50 percent of business desktops are still on XP, but almost all will soon move to Win7 or Win8. A normal adoption cycle to Win8 will start in about 18 months, but it will be far easier (and cheaper) to manage a Win7/8 environment than a Win7/iOS environment. Tablets in the enterprise are a given, and because Win8 tablets will have a better ROI than iOS, Microsoft has a great chance to get significant adoption of Win8 tablets.
And finally, do you see Windows 8 as being a good or a bad thing for your business?
[TK] I believe a good thing. We will see expanded interest in PCMover (again, our view is that the PC is not dead) and also our sync products, which are needed to keep your data in sync between all your devices (including PCs).