Competitors call Everything Everywhere 4G LTE license unfair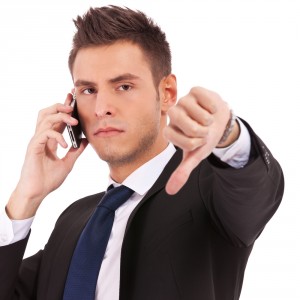 Everything Everywhere has been granted the right to utilize the 1800MHz spectrum for 4G connectivity by UK communications regulator Ofcom. According to Ofcom, the license was awarded following market demand that, according to a European Commision decision, forces United Kingdom to grant a 4G license for 900MHz and 1800MHz spectrum, the latter being used by Everything Everywhere.
Since Everything Everywhere is the first UK carrier that is allowed by Ofcom to deploy 4G LTE, the communications regulator promptly tried to insure that its decision had solid ground, stating that any delay would be detrimental to consumers and "there is no material risk that those benefits will be outweighed by a distortion of competition". The 2011/251/EU Decision of the European Commision combined with the required market demand created the situation where the UK carrier can deploy 4G LTE starting September 11, 2012.
Everything Everywhere was quick to applaud:
Ofcom's decision to make 4G available this year is great news for the UK. Consumers will soon be able to benefit from the much greater mobile speeds that 4G will deliver. 4G will drive investment, employment and innovation and we look forward to making it available later this year, delivering superfast mobile broadband to the UK.
But the news has been controversial among competitor carriers O2 and Vodafone. The original plan was for Ofcom to auction the 800MHz and 2.6GHz wireless spectrum starting the end of 2012 and for the rollout of the 4G networks to begin mid-2013. Soon after the news was announced, both O2 and Vodafone criticized Ofcom.
An O2 spokesperson told BetaNews:
We are hugely disappointed with today's announcement, which will mean the majority of customers will be excluded from the first wave of digital services. This decision undermines the competitive environment for 4G in the UK.
A Vodafone spokesperson told BetaNews:
We are frankly shocked that Ofcom has reached this decision. The regulator has shown a careless disregard for the best interests of consumers, businesses and the wider economy through its refusal to properly regard the competitive distortion created by allowing one operator to run services before the ground has been laid for a fully competitive 4G market.

Ofcom's timing is particularly bizarre given the reports that Everything Everywhere is currently in discussions to sell some of its spectrum to 3, which Ofcom has previously been at such pains to protect with its over-engineering of the 4G auction. This means the balance in the auction will fundamentally change.

The regulator has spent several years refusing to carry out a fair and open auction. Now its decision today has granted the two most vociferous complainants during that entire process a massive incentive to further delay it.

We wholeheartedly support the Secretary of State's call for the 4G auction to occur in December and look to the regulator to finally do its job and produce a competitive market for 4G services as soon as possible.

We firmly believe that a fully competitive market for 4G services is in the best interests of Britain. We have already committed ourselves to reach 98% of the UK population with indoor 4G services by 2015 -- two years before Ofcom's own target -- but we need to acquire spectrum in the auction to achieve this. Ironically, all that stands in our way right now is the regulator.
Obviously Ofcom's decision doesn't sit well with either of the two major UK carriers as it means Everything Everywhere has a head start to deploy the 4G LTE network over its existing 1800MHz spectrum, which means that it can deliver the service to its customers earlier than competitors, but there's another added benefit as well. Everything Everywhere can offer LTE smartphones sooner than either O2 or Vodafone, which if current rumors are true about an LTE iPhone would be a huge differentiator.
There is no official date as to when 4G LTE will be rolled-out by Everything Everywhere, which adds a dose of confusion as to the plans of the UK carrier. Ofcom has authorized the use of its 4G LTE license starting September 11, 2012, which most likely is ahead of a possible LTE iPhone launch.
Photo Credit: Viorel Sima/Shutterstock