New Android app eliminates driving distractions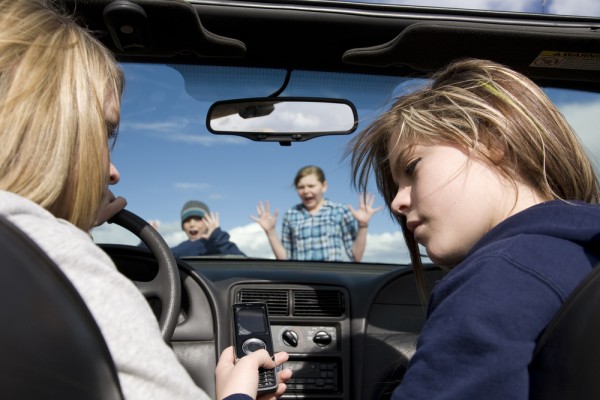 Did you know that updating Facebook while driving can cause lane veering by up to one meter, or that texting adds 8.5m to the overall stopping distance when travelling at 70mph? Well, it's true according to a new study by Transport Research Laboratory (TRL) on behalf of insurance company esure. The report also says that 1 in 5 drivers took their eyes off the road for 7 seconds when they heard a ringing phone. Check out the fancy PDF infographic if you want to find out more.
To help remove these distractions (and reduce the number of claims it has to process, presumably), esure has produced a free Android app which eliminates mobile phone distractions. The DriveOFF app, available through Google Play, uses GPS to detect when your car is in motion and travelling above 10mph and automatically turns off all other apps and blocks incoming calls and texts.
Stuart Vann, Chief Executive Officer at esure, says: "This study's results speak for themselves. Distraction is a killer -- something that we're all too aware of as a leading insurer. We would urge all motorists to download it and help remove any temptations of checking or answering a mobile whilst behind the wheel."
An iOS version of the app has been developed but has yet to be approved by Apple.
Photo Credit: Poulsons Photography/Shutterstock