I will never buy another laptop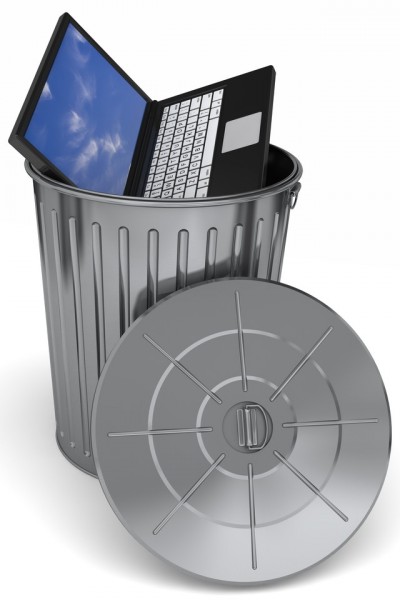 That is the conclusion I reached after several weeks living la vida post-PC. With nothing but my trusty Acer Iconia Tab to work on while waiting for my house sale to close in Florida (see previous post about not needing a smartphone), I've managed to remain productive and connected without touching so much as a byte of "wintel" technology.
Well, maybe a few bytes. There have been the occasional detors off the Android wagon -- for example, when I needed to quickly print, sign and re-scan some legal documents and hijacked my daughter's Dell Inspiron for a few minutes (it was like pulling teeth -- she's quite possessive of her toys). However, for the most part I accomplished everything I needed to from the comfort of my Ice Cream Sandwich-based tablet. And the secret of my success had as much to do with the accessories that I surrounded the tablet with as with the device itself.
For example, since I do a lot of writing (duh!), an external keyboard was a must. Thankfully, my Logitech Bluetooth Keyboard for Android 3.0+ was up to the task. With an excellent, island-style layout and decent key travel, the Logitech gives this seasoned touch-typist the tactile feedback he needs to achieve his accustomed high words-per-minute efficiency. A flick of the keyboard's power switch and I transition from haphazard haptic virtual to perfectly palatable physical in a matter of seconds.
The next weapon in my arsenal is a Logitech M510 wireless mouse. Note that this is not a Bluetooth device, but rather a traditional wireless mouse with a small, nearly flush USB-dongle. One of the advantages to having a tablet with a full-sized USB port is that I can attach a variety of standard PC peripherals directly to the device. In this case, it's the mouse dongle. However, it could just as easily have been an external hard disk or USB key. I can even hang a small USB hub off of the port should I need to use more than one device at the same time.
Again, the tablet-to-PC-replacement transition is nearly instantaneous. One second I'm cradling my tablet while finger-surfing the web. Then a quick prop of the device on its case/stand, coupled with popping in the mouse dongle and flipping the keyboard switch, and I have the equivalent of a fully-functional (from an input and navigation standpoint) desktop. I can type and scroll and generally leverage all of that hard won muscle memory from years of working with Windows. And while not every PC keyboard shortcut or mouse gesture is carried over -- this is, after all, Android we're talking about -- enough of the basic editing functions are present to make using something like QuickOffice HD (my Microsoft Office alternative of choice) quite pleasurable.
The last piece of my post-PC puzzle is a good Bluetooth headset. I tend to bounce between the Motorola S10 HD and Jawbone Icon, the former being used mostly for music and general audio functions and the latter for Skype calls. And since they're both Bluetooth, they allow me to obtain that holy grail of portable device configurations: A completely wireless computing environment.
Of course, the real test of my post-PC commitment will be when I finally return to the island and resume my normal life designing the software back-end for the new "wired" secondary school we're building. It will require that I spend a significant amount of time working in Visual Studio, and that means firing-up my seemingly dinosaur-like Lenovo ThinkPad w700ds workstation. However, based on my success "cutting the PC cord" over these past weeks, I can easily see myself using a Remote Desktop Protocol (RDP) client to access the ThinkPad remotely from my tablet as I continue to enjoy the benefits of the post-PC lifestyle.
But no matter how things play out at home, I know for certain that I will never buy another traditional laptop PC. And given Intel's latest quarterly figures, I've got a feeling I'm not alone in my sentiments.
Photo Credit: TerryM/Shutterstock