Price will determine Windows RT's success or failure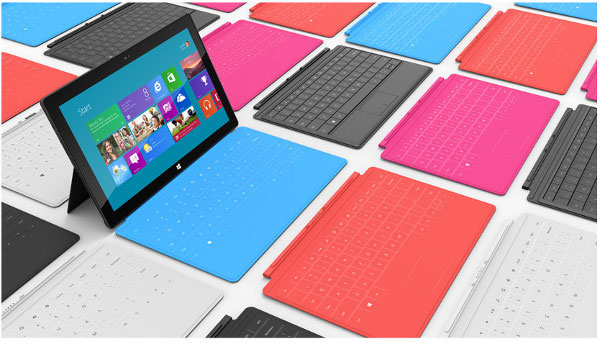 Windows 8, or more precisely Windows RT, marks a re-entry into the tablet market. Since Spring 2010, the Redmond, Wash.-based company watched Apple become the dominant segment player with iPad. In October, Windows-based tablets will push into a category Microsoft pioneered a decade ago but ceded to an upstart. Price will mean everything.
Two years ago, Windows didn't support low-cost but efficient ARM hardware, which put Microsoft and its hardware partners at a disadvantage price-wise. Since, Microsoft worked diligently to change this in Windows 8, and early development snapshots, previews and information showed touch support and other features usually only found in tablet devices. The changes come at the cost of Windows' traditional user base, which criticizes Microsoft for integrating features that desktop users did not feel comfortable with. All versions of Windows 8 come with improved touch and tablet features, but devices running Windows RT will compete head to head with Apple and Google in the tablet market. That is, if the price is right.
Strong-ARM Tactics
Windows RT is a special version of the operating system that runs on ARM hardware, the same as Android and iOS do.
This levels the playing field when it comes to hardware. If you look at Microsoft's own entry into the tablet world, Surface RT, you will for instance notice that it is powered by an Nvidia Tegra 3 CPU, the very same processor that Google has built into its Nexus 7.  Apple on the other hand is using a customized dual-core ARM Cortex A9 CPU in new iPad.
Other hardware specs are fundamentally different. From different display sizes to built-in storage and ports. Google's tablet, for instance, is a 7-inch tablet with either 8GB or 16GB of internal storage. Apple's slate has a screen size of 9.7 inches and ships with 16GB, 32GB or 64GB of storage. Surface RT comes with a 10.6-inch screen and either 32GB or 64GB of storage.
When you look at the hardware, you may come to the conclusion that Microsoft will compete with Apple price-wise and not with Android devices. There is no way that Microsoft will retail the Surface RT for the rumored $199 that circulated around in tech circles shortly after the unveiling. For what it is worth, Google sells the 8GB Nexus 7 for $199. That's 24GB less than Microsoft's smallest Surface RT device offers. Add to that a larger screen and additional ports -- we do not know anything yet about RAM, graphics and other hardware specs -- and you will come to the conclusion that Microsoft will either subsidize the Surface RT big time, or not sell it for $199.
What Price is Right?
When you look at Android tablet prices that match the specs of the Surface RT, they're in the $499 range. The Motorola XOOM 10.1 inch tablet with 32GB of storage, for instance, retails for $499; Samsung Galaxy Tab 2 with 16 GB for $399. New iPad starts at $499 with 16 GB of storage, the 32 GB version retails for $599.
Surface RT can't compete with Google's smaller Nexus 7 device price-wise, and it has not been designed by Microsoft to do that. There is certainly the possibility that other hardware partners will create devices with 7-inch or 9-inch displays, but we do not know yet if Windows RT will fit on 8GB or 16GB of storage. That remains to be seen when Microsoft reveals all the hardware requirements of Windows RT. These could seriously impact or even prevent access to the lower-end of the tablet market.
Microsoft has not revealed retail price information for its Surface tablets yet but it is very likely that the price will not be higher than that of comparable iPads. Windows RT has several things going for it that make it attractive -- custom version of Microsoft Office for instance. Apple, on the other hand, offers access to a thriving apps store, something that Microsoft needs desperately for Windows RT devices, considering that the operating system does not support traditional desktop programs.
For most users though, price will matter more than those features. A starting price between $399 and $599 seems likely for the 32GB Surface RT version.  A price below $499 would make Windows RT tablets cheaper than Apple's entry model, at least until Apple reveals the iPad Mini (if rumors are true) or a refresh of its current generation iPad.
A price over $599 would make Windows RT devices certainly less appealing to a wider audience and reduce Microsoft's chance of becoming a competitor in the tablet market.