Sarcastic liveblogging of Apple's iPhone event - Get it here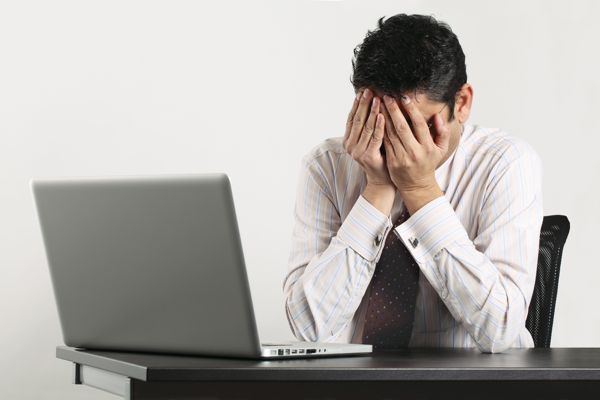 Today, gadget tastemaker Apple is expected to unveil a host of new products, including a new iPhone, new iPods, and perhaps even an update to the bête noire that is iTunes. In all likelihood, the "iPhone 5" will be the scene-stealer of this event, which will add some small, incremental changes to the obnoxiously popular device. The changes documented herein are sure to be labeled as life-changing and essential by the bike-riding gentrification brigade, and be labeled as Android copies by the cloak-wearing dungeon masters. Since we've sat through six different iPhone unveilings, we've decided to call this one as we see it...
Today's event begins at 10:00 am PDT (1:00 pm Eastern), and all updates appear in reverse chronological order (i.e. newest posts first), and yes, you do actually have to refresh the page.
2:56pm EST It's over. This liveblog was brought to you by my complete distaste for liveblogs, and also Dunkin' Donuts coffee. They didn't pay me to say that, I'm just so hopelessly addicted, that I'd probably liveblog one of their corporate functions without complaint.
2:48pm EST Apple's site has updated with the new iPhone 5 page, and new iPod page, where Apple says it has created an "all new design" for the new iPhone...I don't think that means what they think it means.
2:45pm EST One more thing: Dave Grohl's teeth.
2:39pm EST The existing iPod touch stays the same price, while the new models cost $299 and $399 for 32GB and 64GB respectively. Clearly the market is willing to fork over a couple hundred dollars for Siri and a complete incompatibility with their home stereo docks.
2:35pm EST New headphones called "Earpods" that have been in design for three years. This is good because the last revision of them made them too small for my elephantine earholes and they'd frictionlessly fall right out. The first time I tried them, I had to put them in my ears like Frankenstein's neck bolts, jutting straight outward. Worst headphones ever.
2:32pm EST New iPod touch gets iOS 6, Siri, and the ability to add a camera strap. That latter one is weird. Jony Ive signed off on that?
2:26pm EST New iPod touch has a 4" Retina display, weighs only 88 grams, sports an A5 processor and has a 5 Megapixel camera. Apple says it's seven times faster than the last generation iPod touch...What they really need is one that can take a run through the washing machine. I've lost three iPods that way. You'd think I would have learned by now. No, wait...it's Apple's fault, not mine.
2:18pm EST New iPod Nano has a bigger 2.5" screen, FM tuner with DVR-like rewind/pause features, widescreen video playback capabilities, new UI, a variety of colored chassis...and the new Lightning connector to guarantee everyone buys new peripherals.
2:15pm EST Tom Warren posts about the Windows Marketplace rebranding at the moment the new iTunes is being discussed. From the end of a long, dark, hallway, a lone voice says "wha?"
2:08pm EST A new version of iTunes will be released, with a new interface and a slight rearrangement of features. A new mini-player has been added in addition to the new iTunes client. You have to go bigger to go smaller.
2:06pm EST The iTunes store has been redesigned to even more forcibly cram The Dave Matthews Band down your throat.
2:00pm EST iPhone 5 pricing: $199 for 16GB, $299 for 32GB, and $399 for 64GB, available for pre-order on Friday, Sept. 14. Devices ship on September 21. Just. In. Time.
1:56pm EST Pricing and Availability will be announced soon, but Apple is withholding that information until you exhibit enough desire by crashing Twitter.
1:55pm EST I have been informed that those are called Death Star Troopers and that I'm a terrible person for not knowing that.
1:53pm EST Everything Apple talked about in respect to iOS 6 had been previously announced. It was repeated today to drill it into your heads that this phone can do things that the Death Star required millions of those guys in big black helmets to do.
1:51pm EST You can dictate Facebook status updates to Siri, ask her about sports scores and movies, or use her to launch apps. I now will refer to her with human pronouns. We live in the future.
1:50pm EST Siri is now self-conscious about her bad performance in that commercial with Martin Scorcese.
1:48pm EST Passbook: So when your iPhone 5 is stolen, the thief can use your Costco membership too.
1:45pm EST As mentioned earlier, iPhone 5 will be equipped with iOS 6. Hence, this phone goes to eleven.
1:38pm EST The new dock connector is called "Lightning." I assume it's because it can shock the living shit out of you.
1:36pm EST Apple says it's improved the front-facing camera, yet they only say it's 720p. Whenever a company does that, it's because they're trying to avoid saying the camera is under 2 megapixels.
1:34pm EST Did you know the camera element typically retains 100 percent of its monetary value a full year after Apple has debuted a new iPhone? I'm serious. Those things are the pearl inside the clam.
1:33pm EST The iPhone 5 camera, which we all know is the most important part of the goddamn thing, contains an 8 megapixel sensor, 3264 x 2448, backside illumination, hybrid IR filter, five element lens, f/2.4 aperture, and is 25 percent smaller. It includes a new panoramic image capture feature, which you will use only on vacation or on the tops of tall buildings.
1:30pm EST iPhone 5 weighs 20 percent less than 4S, is 18 percent thinner than the 4S, has a screen half an inch bigger, higher resolution screen, "44 percent more color saturation", double processor and graphics speed, and faster LTE connectivity. In general terms, it makes the 4S look weak enough for current owners to want an upgrade, but not feel terrible about owning the 4S in the first place. Encouraging upgrades is a very special form of public shaming.
1:25pm EST iPhone 5 is equipped with the A6 processor, roughly 2x faster than the previous generation. I am sad to say this means your children will have a better experience when playing games on your phone while you wait for the waiters to serve you.
1:22pm EST iPhone 5 includes an LTE radio, like 100 other phones.
1:20pm EST Taller screen, extra row of icons, 1136 x 640 resolution (this is according to Joanna Stern, who is actually there, and who probably makes way more money than I do.)
1:17pm EST iPhone 5 is the 6th iPhone and it has a 4-inch screen. If this were a Samsung device, it would be called the Galaxy S VI and have a V.VI" screen.
1:15pm EST The iPhone 5 is crafted from aluminum and glass, just like beer containers. Admit it, that's the real reason you love it.
1:14pm EST Apple admits it is announcing the iPhone 5 after countless leaks earlier today, and after placing a gigantic number five on the invitations to this event.
1:11pm EST Apple sold 400 million iOS devices. The app store has 700,000 apps and 250,000 iPad-specific apps. Yet there's only one Phil Schiller. Incredible.
1:09pm EST Apple sold more iPads than any single PC manufacturer sold notebooks. Answer to that problem: MAKE NOTEBOOKS OBSOLETE FASTER.
1:07pm EST 17 million iPads sold last quarter. That's...certainly...a number.
1:04pm EST In feudal Japan, the Apple Store would have been the least honorable link in the Apple chain. It makes nothing, and it provides very little in the way of repairs and advice. It exists almost solely to sell you something.
1:00pm EST Apple is amazing and inspiring and exciting, says everyone who garners an eight figure salary from Apple.
12:56pm EST Those badges look an awful lot like...

12:45pm EST Fifteen minutes until showtime and I can still think of nothing that would excite me about this event. A differently sized screen? A differently powered processor or wireless radio? The ability for Randall Kennedy to claim this device will fully redefine the enterprise communications sector?
12:35pm EST Train Simulator 2013 is now available for pre-order on Steam. Talk about awesome timing for that announcement.
12:23pm EST Joe Wilcox is already working on his next article: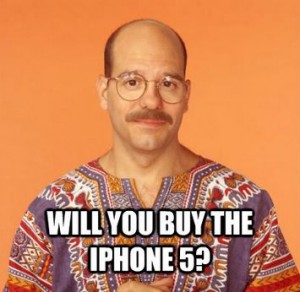 12:16pm EST The iPhone 5 is purported to have a new proprietary dock connector which will render all previous docks, chargers, and accessories obsolete, but keep the royalty stream flowing without interruption. We expect Apple to present some sexy reason for the swap that avoids the mention of dump truckloads of cash.

12:00pm EST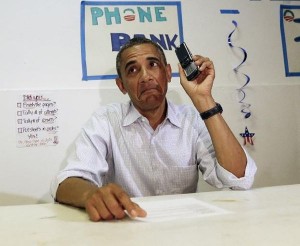 11:59am EST The President of the United States will be leaving Andrews Air Force Base fifteen minutes after Apple's presentation begins.
11:39am EST According to Google, it will take one hour and eighteen minutes to drive from One Infinite Loop to the Yerba Buena Center for the Arts. There is at least one Apple employee sweating in traffic right now.
11:22am EST It should be noted that I'm not actually at the Novellus Theater. Apple has never invited me to anything because I'm a Microsoft shill, and also a Google shill, and also a shill for literally everyone I've ever written about. It should also be noted that I still believe HD-DVD was the superior optical format.
10:45am EST Two hours and fifteen minutes ahead of the show and http://store.apple.com/ is down. Every new iPhone has the power to stop you from buying a Mac.
Photo: Ronald Sumners/Shutterstock